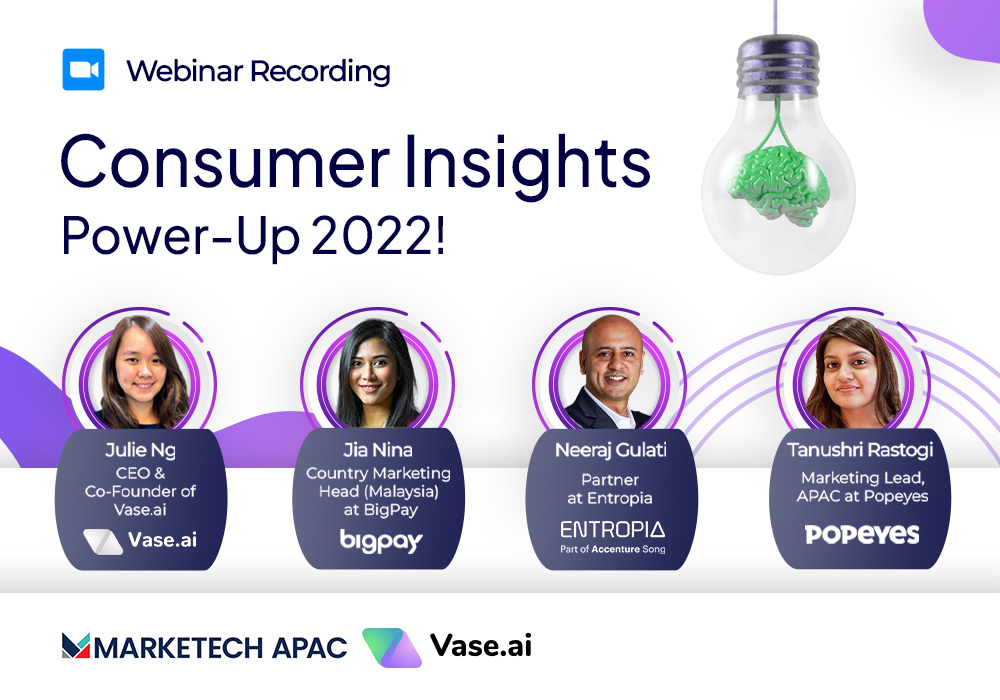 July 27, 2022
Keeping Up With Consumers: Power Growth with Consumer Insights
Watch Julie from Vase.ai shares a step-by-step guide to power marketing growth and reach new heights with consumer insights.
Latest Webinar Recordings
Discover how you can spur your brand's growth by systematically analysing consumer insights via an empathy map.
PiWo Chia, founder of Idealogic, breaks down the problems with consumer data in marketing and his own methods to overcome them.
Downloadable Case Studies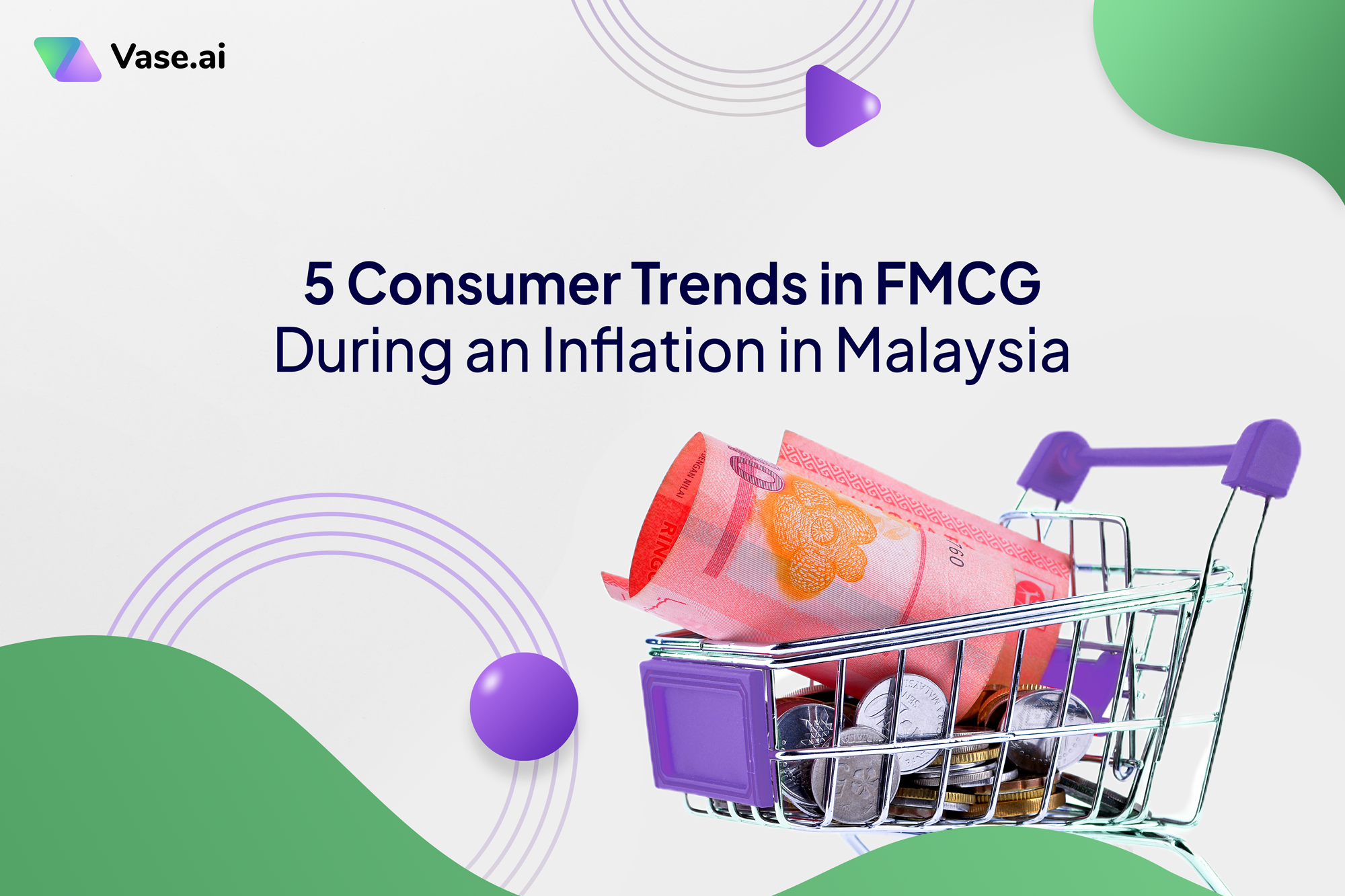 5 Consumer Trends in FMCG During an Inflation in Malaysia
The latest insights into consumer behaviour and brand equity in FMCG for effective marketing in difficult times.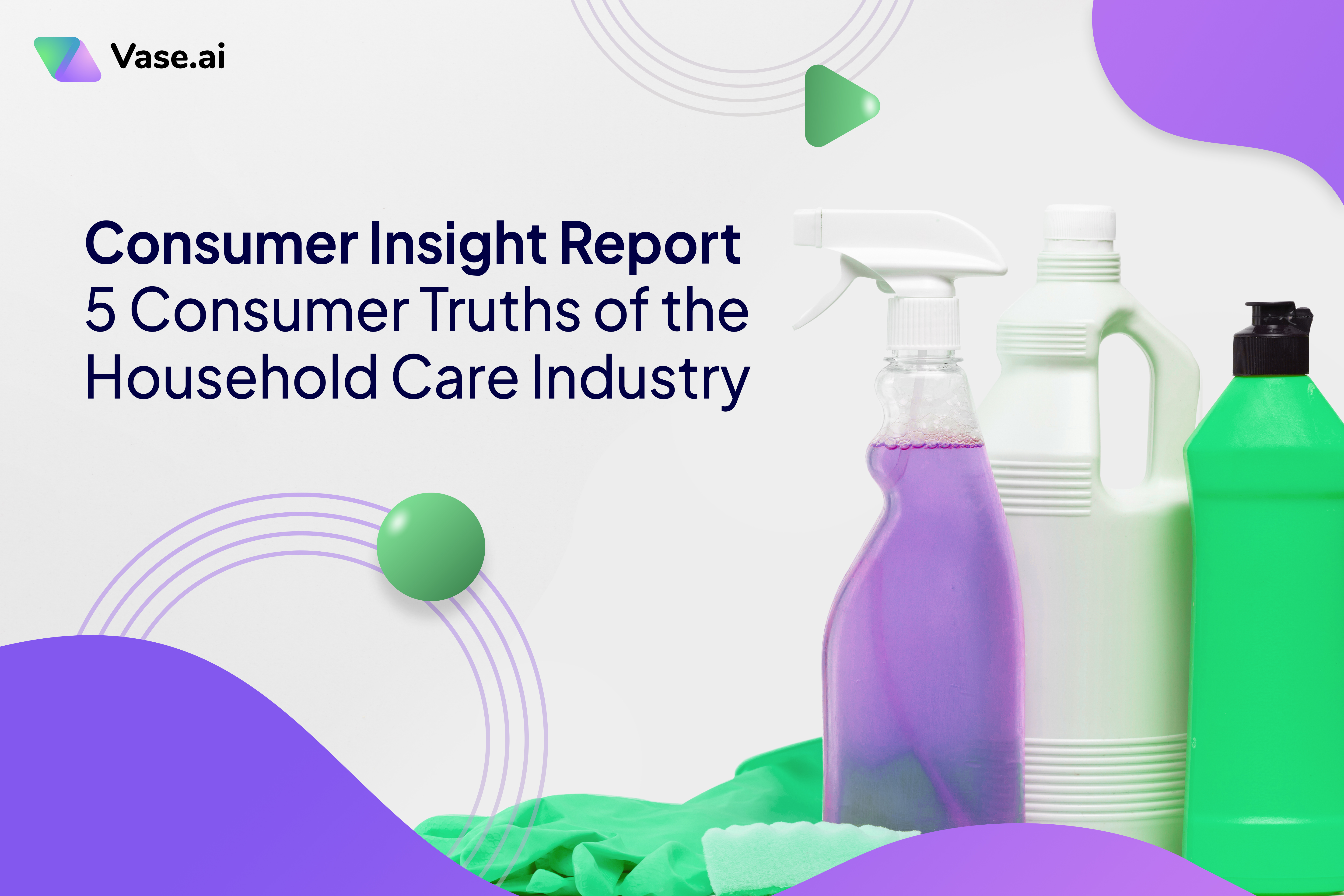 5 Consumer Truths of the Household Care Industry
Sustainability. Cleanliness. Choices and availability. What exactly do consumers in Malaysia want marketers to know? We will break it down ...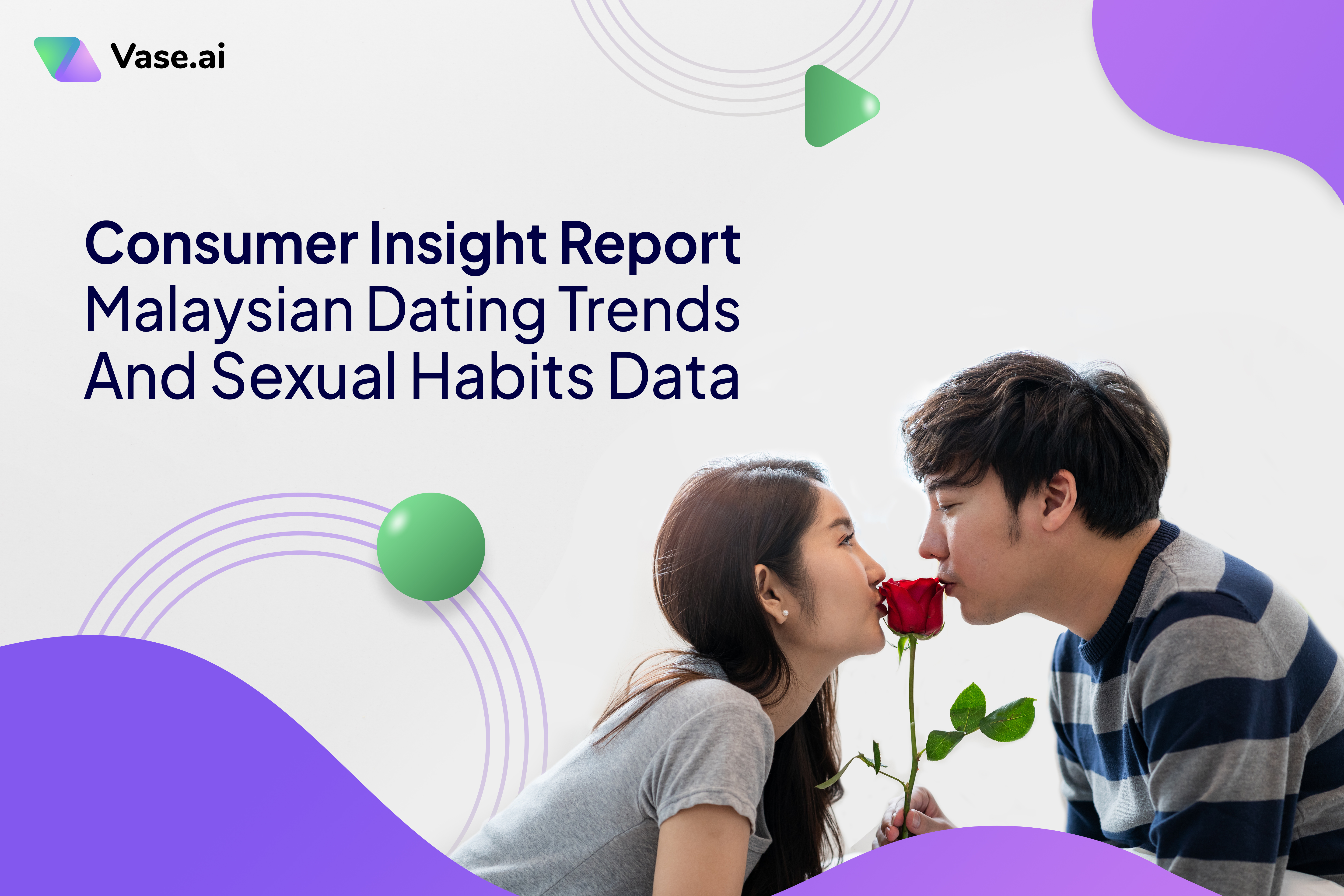 Malaysians Dating Trends And Sexual Habits Data
In this article, we present highlights from the recent consumer survey we conducted. This survey is part of Vase.ai's monthly series of con...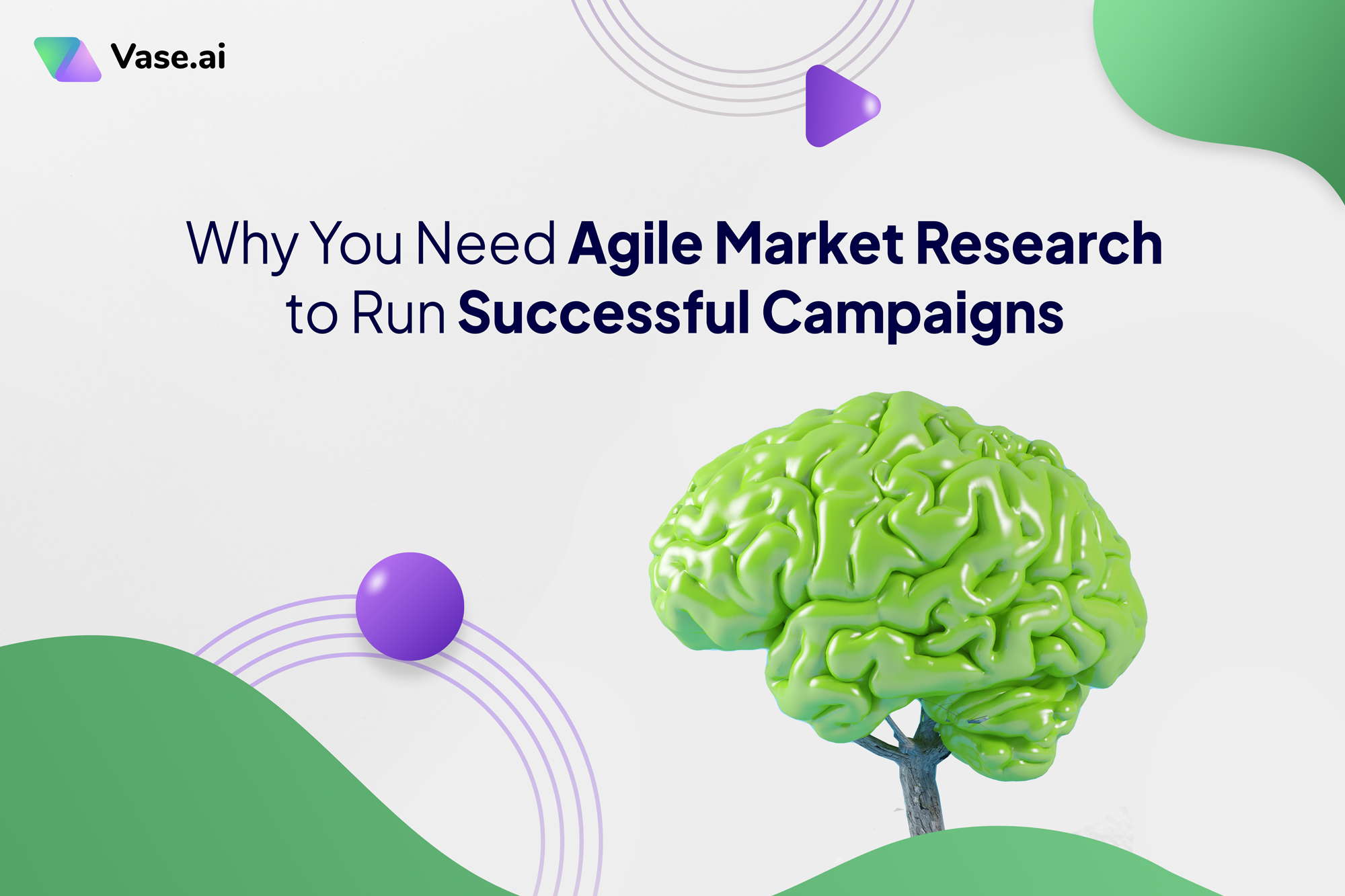 Why You Need Agile Market Research to Run Successful Campaig...
Agile campaign marketers can quickly and efficiently act upon insights to seize opportunities for better conversion rates and stronger bran...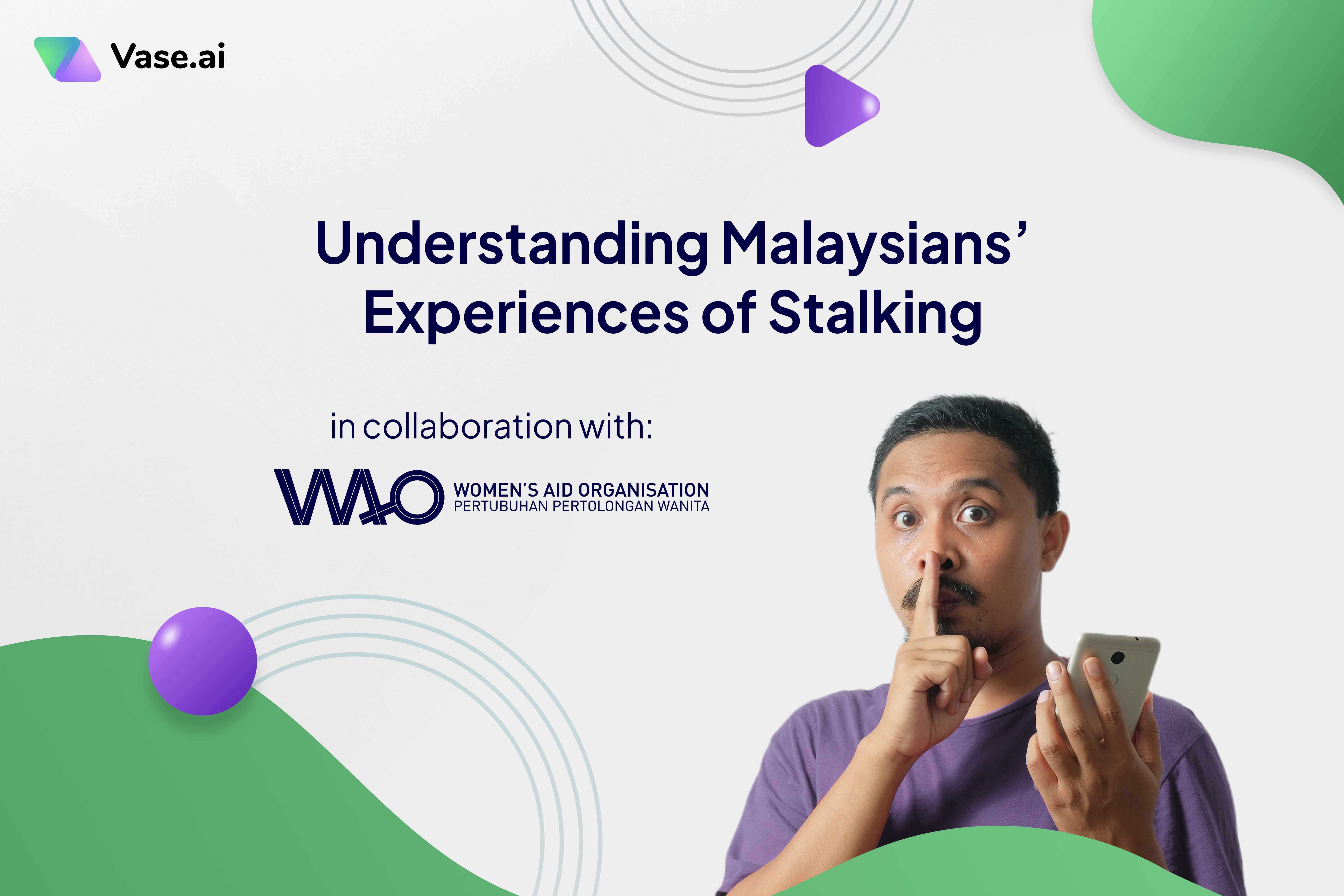 Understanding Malaysians' Experiences of Stalking
Find out what Malaysians think and perceive of stalking and stalking-related behaviors.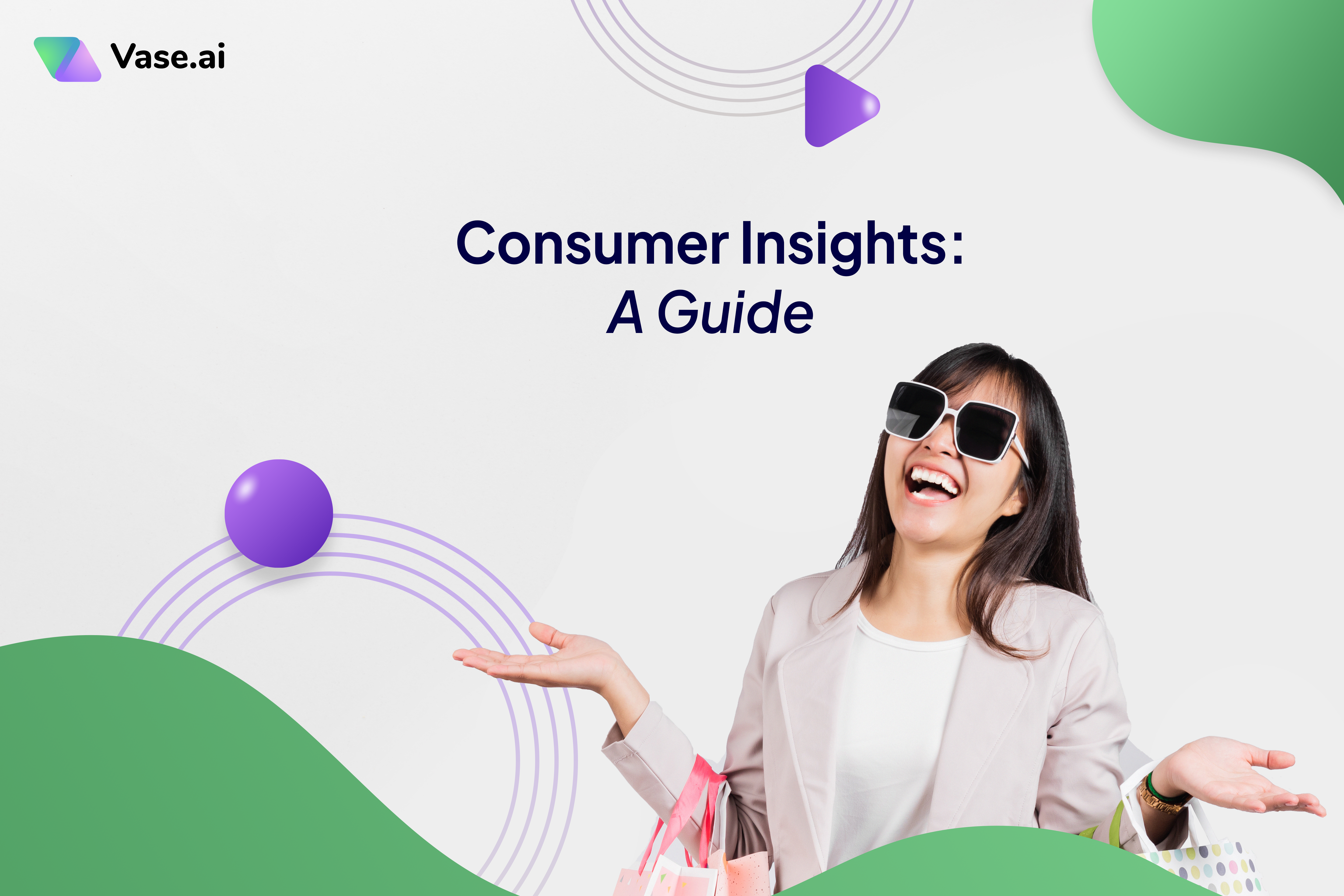 Consumer Insights: A Guide
Effective market research helps turn knowledge, statistics and data into actionable, consumer insights. Read on to find out how.
Join 19,000 Marketers who subscribe to our newsletter!
Be the first to receive our exclusive content—from insights to tips and tutorials—for free!