Our Mission
To make
human insights

accessible

to

everyone

,

instantly

.

Vase.ai is an on-demand market research platform that enables anyone to collect consumer insights in as fast as 24 hours. We help clients ask the right questions, target the right people, analyse the data, and get the answers they need to make great decisions. Our database is powered by 3.6m qualified consumers across South East Asia.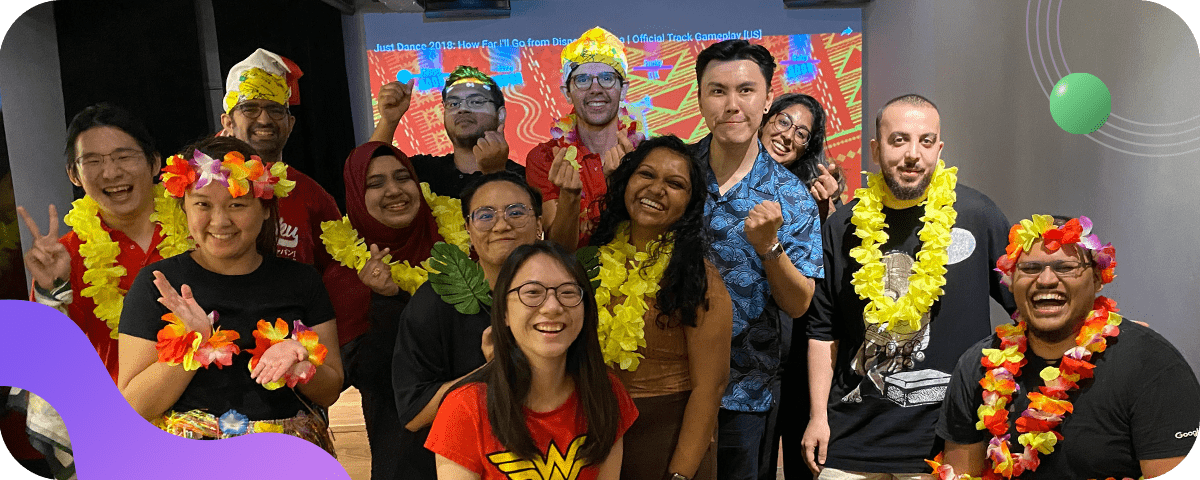 Our Story
The reason behind our name
It came from Validation as a Service (VaaS), when pronounced sounds like vase, so we are Vase. Vase started from the frustration that there was no easy way to know whether or not we are building a product that people love. Traditional consumer research companies are built to cater to large enterprises, making it simply too costly for small businesses to do research.
Even then, current solutions for large enterprises are painfully slow and expensive. Consumers today make decisions based on what their friends and family shared yesterday, not 3 months ago. Current solutions in the market just can't keep up.
We at Vase work hard every day to make sure businesses get the information they need, when they need it, enabling them to build better products & brands that delight consumers. We are truly changing the world, with fast, accurate and real human insights. And we hope to change yours, too
Our Values
These help guide the decisions we make daily
We are all in this together
We believe that your goals should align with Vase's goal in order to do great work. When Vase wins, you win, and vice versa.
You throw the trash, I wash the toilet
When we first started Vase, we worked out of a house till we're too big to fit. The founders had to take out the trash every end of day (we sometimes still do), wash the toilets once every few days. We believe petty but necessary is important. We respect and appreciate people who are willing to do the petty, for it keeps the company running.
Disagree and commit
We believe when we put a group of geniuses towards reaching consensus, arguments and disagreements will ensue. In fact, arguments and disagreements are a good sign that the decision is being taken seriously, consensus from the outset generally represents conventional thinking. However, it's important for all of us to commit and back a decision when it's made, no half-assed work is permitted. When a decision is made, we all commit to making it happen.
Smart irreverence prevents problems
Speak up if you see a problem. Smart irreverence is respected. We'd rather over-communicate and cover bases than assume problems do not exist. Speak up if you know a more effective way to do things. We are here to challenge the status quo, not to conform to dead processes. We grow on the premise that technology shifts very quickly, nobody knows everything, and collectively, we can cover each other's blind spots.
Empower each other through sharing
There is magic when cross-functional teams come together and share knowledge. Many problems can be solved easily if you have access to the knowledge of others. We believe brilliant ideas spark when thoughts aggregate, and infinite gains ensues when knowledge is shared.
Do what you promised to do, while being transparent (like a glass vase)
It's our responsibility to deliver what we promised to deliver. The team expects us to perform. Communicate clearly to set expectations when we have trouble delivering. Successes should be common; failures shouldn't be a surprise.Always be honest, especially when you do mistakes.
Pursue exponential growth & learning
At Vase, we encourage and embody lifelong learning. We believe that you should always be hungry to grow, and that's the best capital you have. Absence of growth gives way to existence of decay.
Be fast, increase speed in doing and learning
Keep speed and agility as the value and thinking work with what you have is one of the ways to achieve the speed and agility.Trust your capabilities and move forward. Learn by trial and error, learn by failing and picking yourself back up. Fail fast.
Work with what you have
Oftentimes, we need less than what we think we need to get unstuck/grow. That, coupled with syndrome imposter, is a recipe for a false sense of dependence to many things (i.e. I need XYZ course in order to grow in my career, I need this ABC tool to be able to do this task, I need these 5 metrics to be trackable to move forward, etc).
Have fun
We believe that you don't have to be grey and boring to be a top notch professional, you can actually be joyful, fun and easy going while getting amazing things done. This doesn't actually mean that you should be cracking jokes all the time, our goal is to have a work environment that makes everybody feel comfortable and relaxed
In the Press
Taking consumer research to the next level

Vase.ai - Automating market research
"Vase.ai has run more than 300 projects for clients, including large brands such as Digi, KFC, Spritzer, Universal Music Group and AXA Affin."
The Edge

Vase wins Unilever Foundry Startup Battle 2018
"Vase.ai offers 5x faster insights. Their vision is to take the kind of research only accessible to big MNCs like Unilever due to cost, speed and expertise, automate it, and make it available to everyone."
Digital News Asia

Nobody listens to your opinions? These Malaysians will pay you up to RM100 for them.
"Vase.ai helps brands get an insight to consumers and target markets."
Vulcan Post

Fostering intelligent businesses
"Vase.ai is an AI-powered market research platform that delivers insights about consumer behaviour within 24 hours, which gives companies the edge they need to make the right business decision."
The Star