Accelerate

Your Market Research with our Add-ons!
Get real actionable insights from your market research with our add-ons. Save time and effort while getting more comprehensive results from your research survey.
Survey Building & Scripting
Our team of experienced research professionals will work closely with you during an initial consultation session to understand your project's core objectives, metrics, and desired insights. With this information, we'll help you craft a high-quality, targeted survey that will yield valuable data for your research efforts.
What's included:
A consultative session with our Research Experts
Alignment on your objectives & ideal insights
Survey Building from scratch
Review Checks for Research Best Practices
Setup & Scripting on our platform
Launch for collection to your Target Respondents & Demographics
Apply 4 Level of data cleaning for all collected responses
Generate your Insights
Debrief you with an Insights Q&A session
Full Research Report
RM4700 ~ RM8200
/ per survey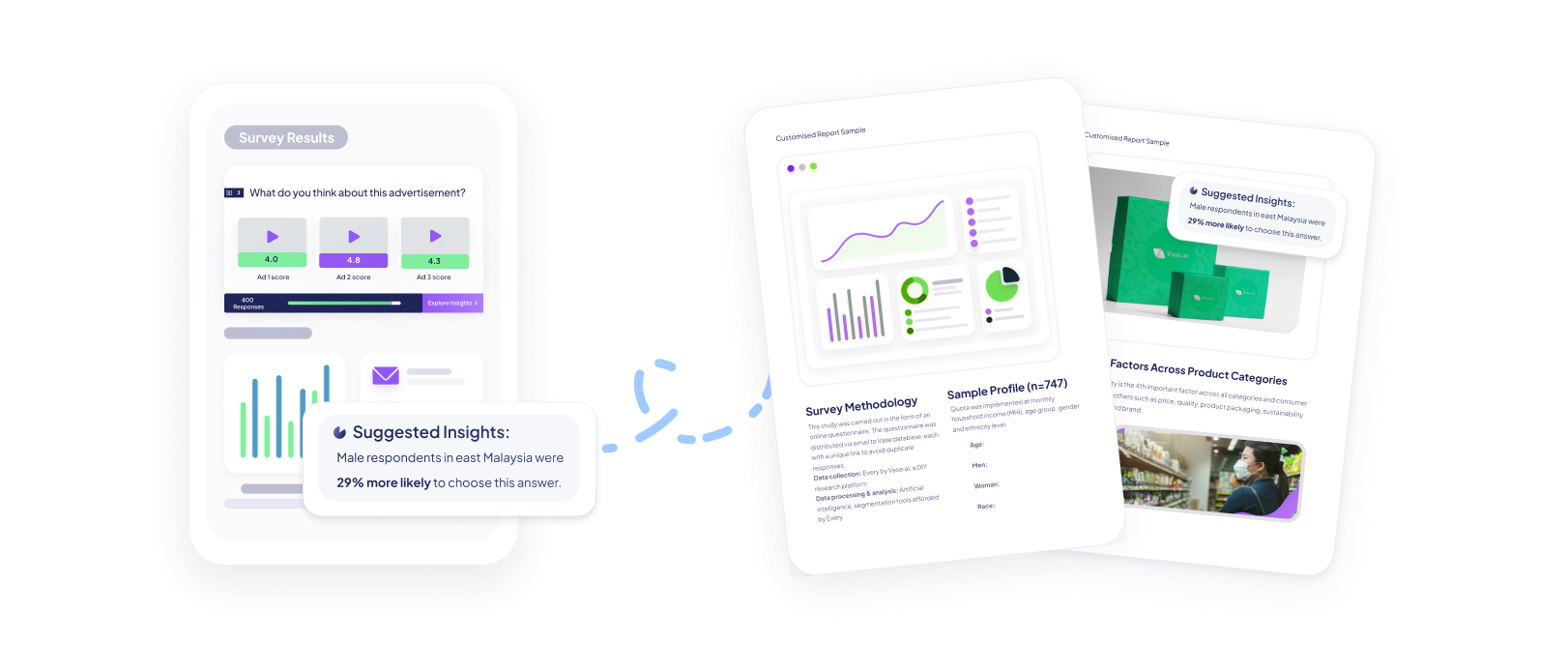 You may now opt for a thoroughly researched, professionally written report that highlights the most critical insights gleaned from your survey. This report not only presents the raw data but also provides a thorough analysis of the responses, emphasising the key takeaways and actionable insights for easy implementation.
What's included:
Research Design
Methodology
Respondents Criteria
Collection Period
Sample Size
Research Objectives
Respondent Profile
Key Insights & Findings
Summary
Need more help making a decision?