Make sure your ads engage your audience
Measure the impact of your advertising campaign

Test which ads ideas resonate the most with consumers

Trusted by renowned media agencies & FMCG giants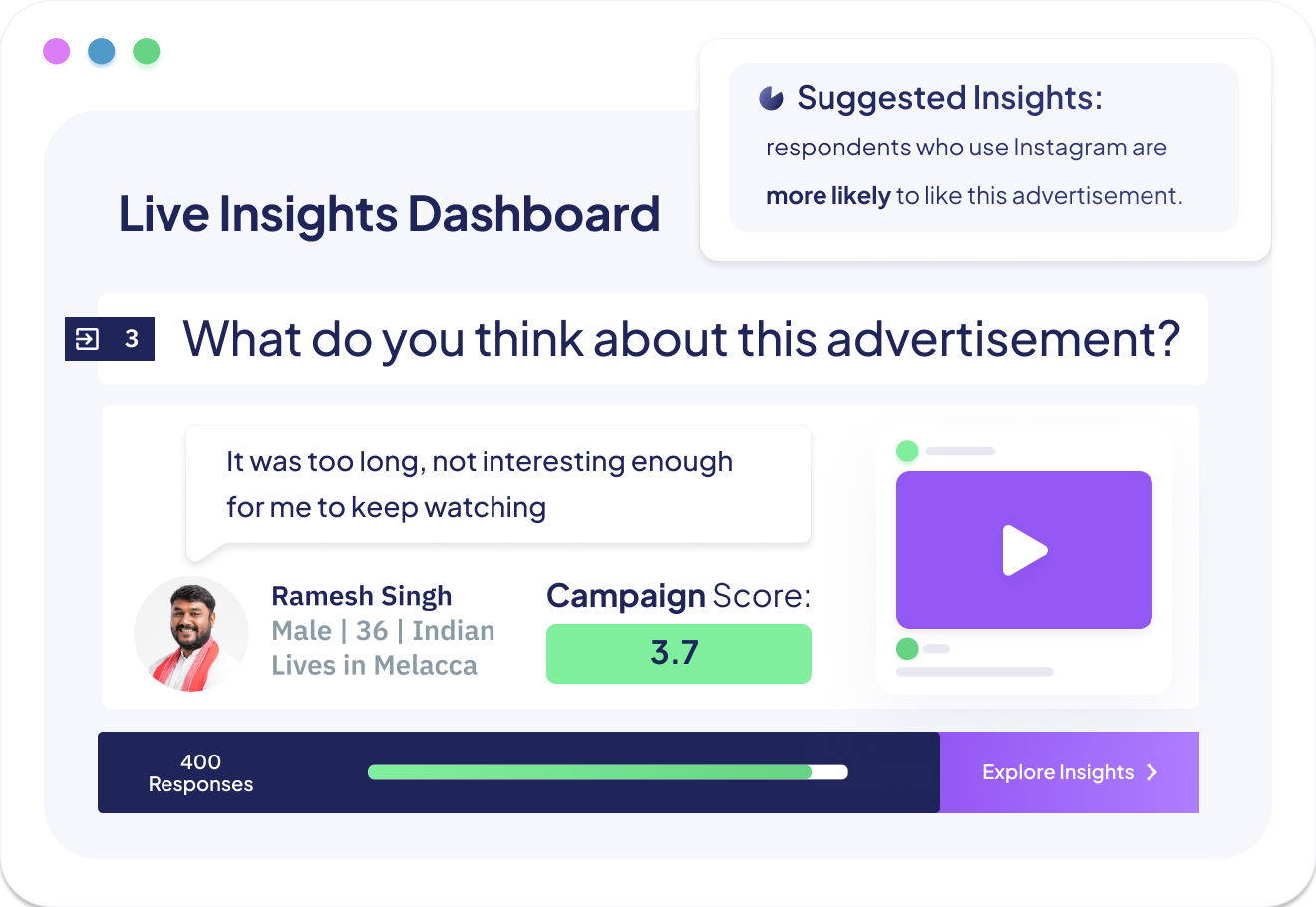 The #1 Consumer Research Platform
Trusted by 250+ companies to get reliable AI-driven research and insight.














Campaign research that increases your audience engagement
Save your time, resources and avoid PR blunders. Designed by campaign research experts.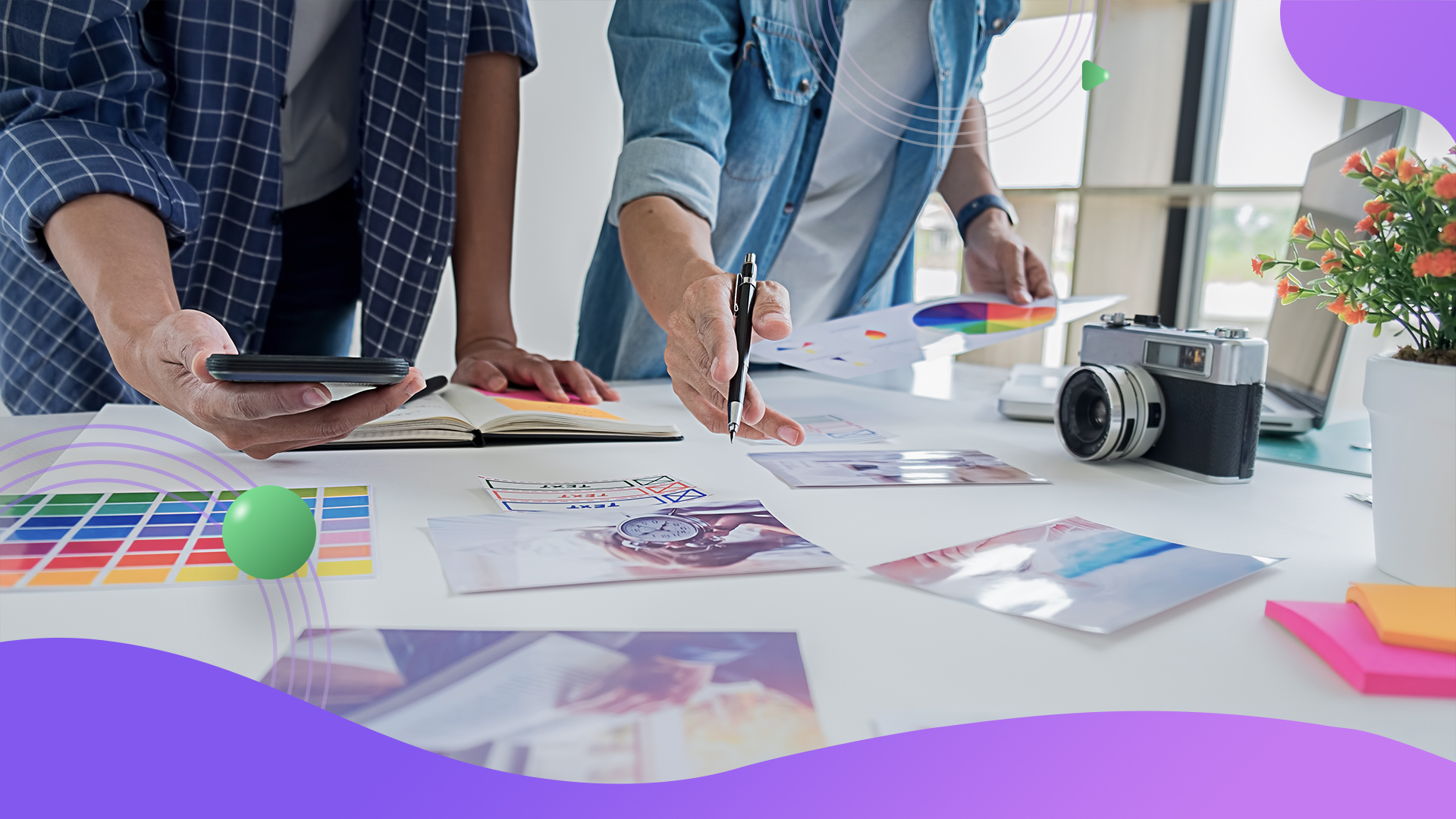 Pre-Ad Testing
Best for teams that:
Look to validate storyboards or ads concept with the target audience.
Intend to understand if the advertising concept is producing the intended results or if it generates any unexpected negative reaction.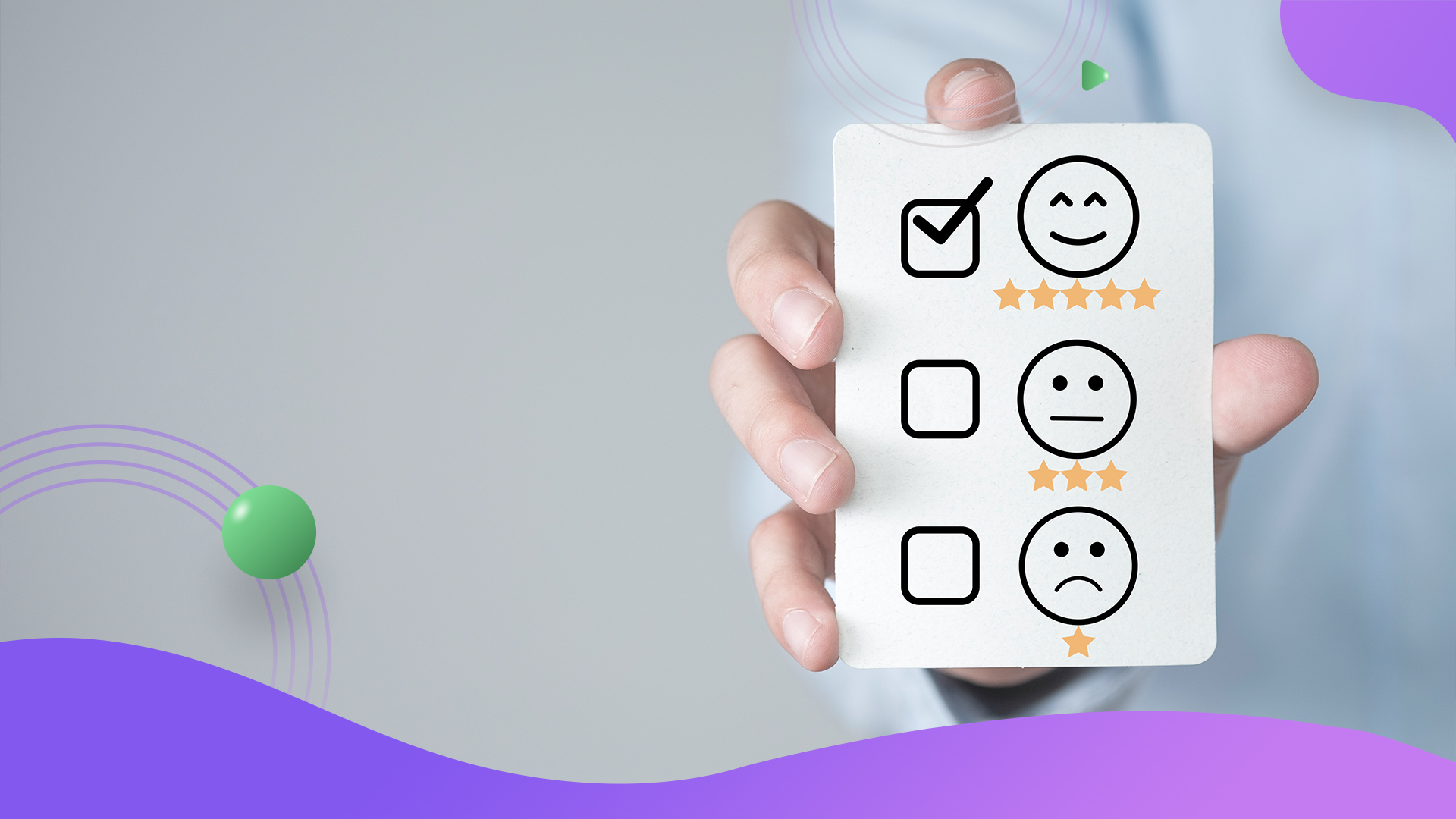 Post-Ad Testing
Best for teams that:
Intend to measure the effectiveness of their marketing campaign in uplifting their brand.
Understand why consumers like/dislike the ads.
Look to validate their solutions concept and identify the interest level among their target consumers.
Are designing their solution concept and looking to bridge any gaps.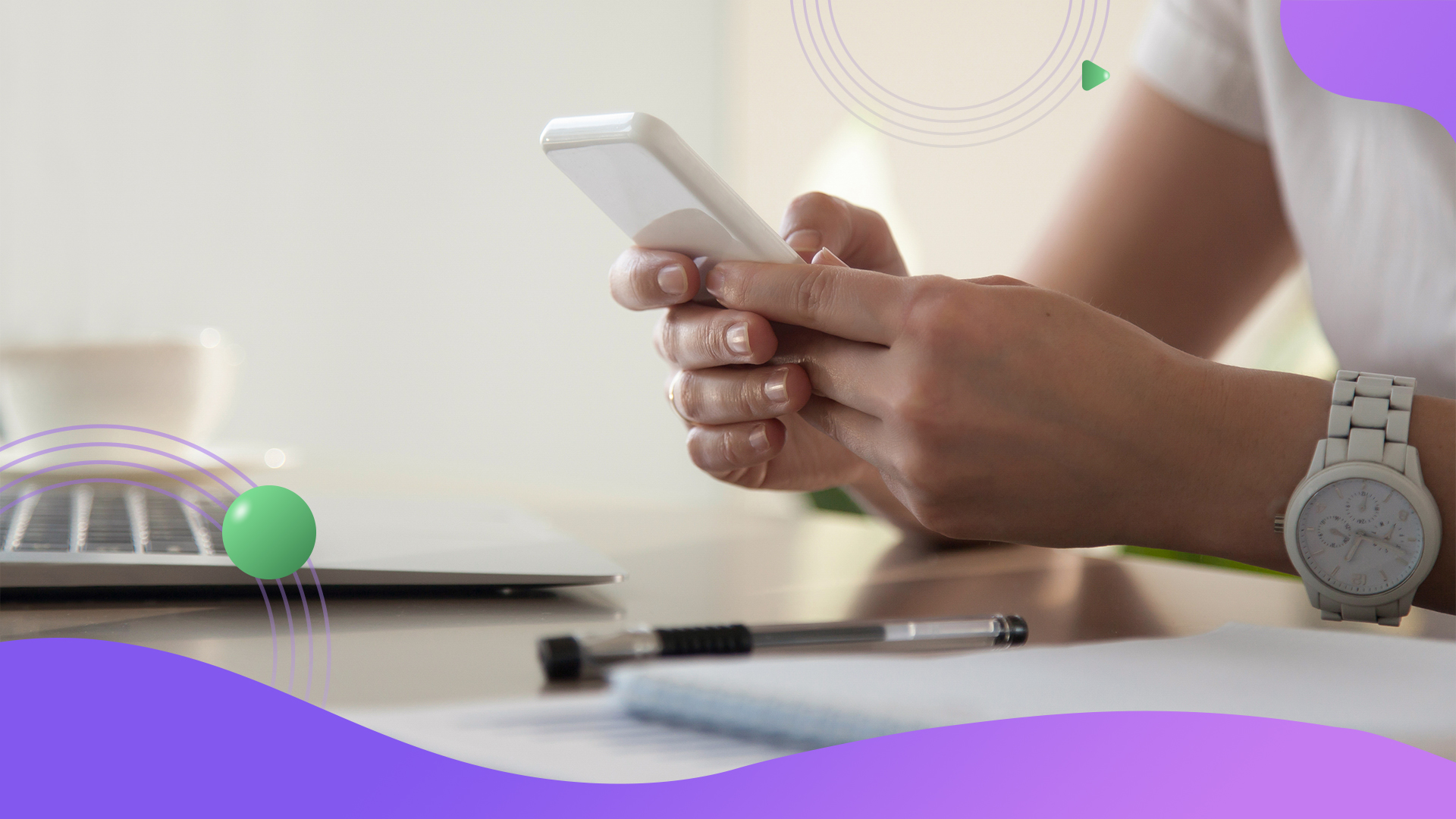 Messaging Testing
Best for teams that are:
Looking to test advertising messaging that can appeal best to increase purchase intent and differentiate from competitors.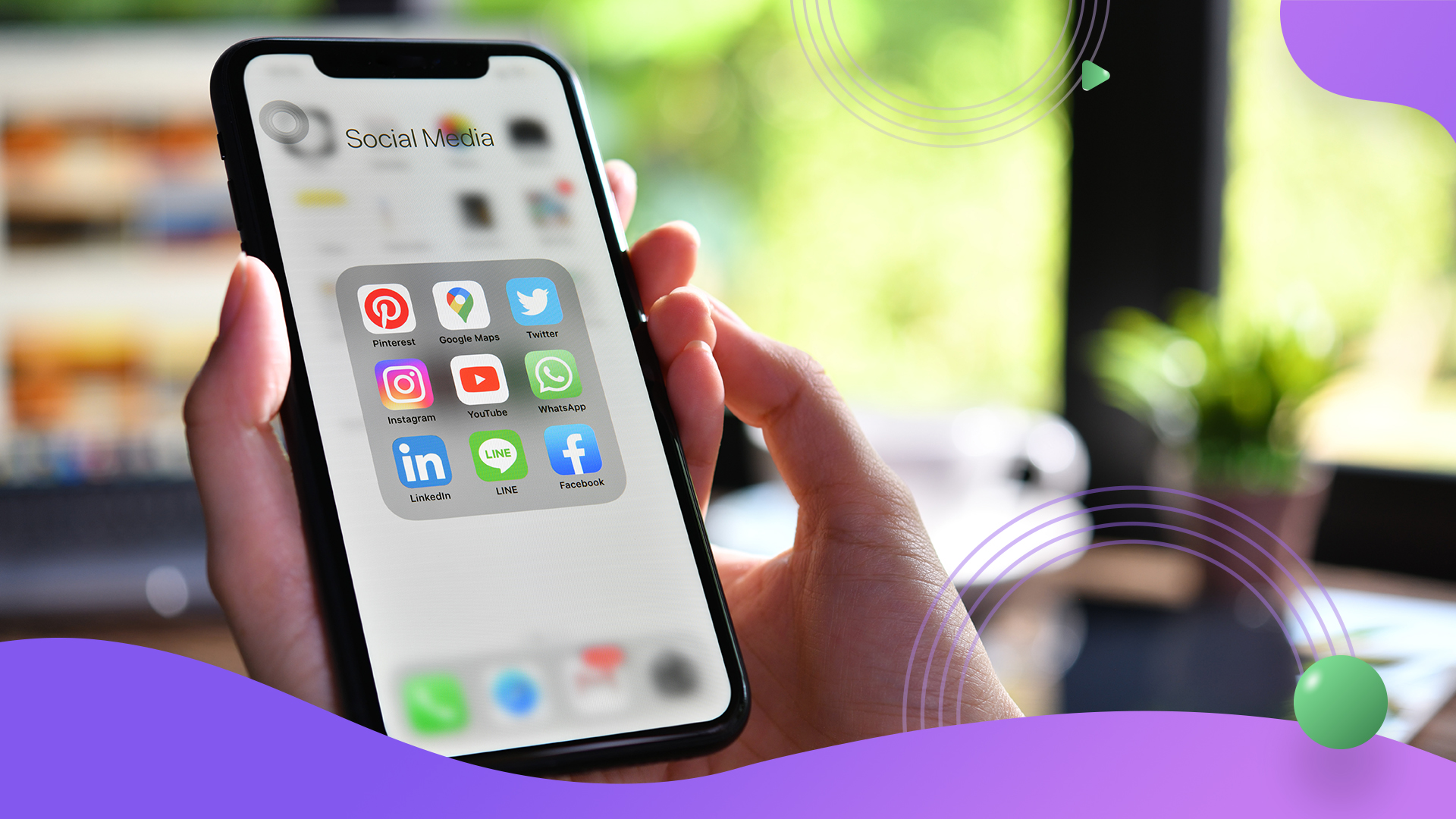 Media Consumption Behaviour
Best for teams that are:
Looking to allocate their media budget.
Understand which media does the target consumer spend their time on.
How Vase.ai Tech Increases the ROI of Your Ad Campaign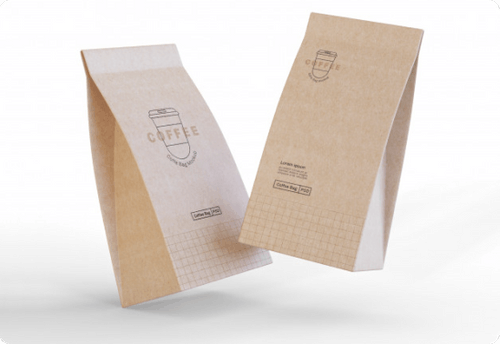 Test your ad ideas at scale
Test all your advertising ideas with real consumers, validate which ideas you should choose or dump. The best part is you don't have to reveal your brand name because all the testing is anonymous.
Identify audiences that resonate with your ads & those who don't
Segment your ad test and ad tracking data easily to reflect the different personas that you are targeting. Sift through their similarities and differences in a bird eye view.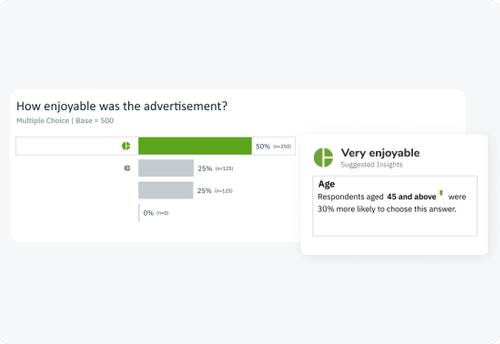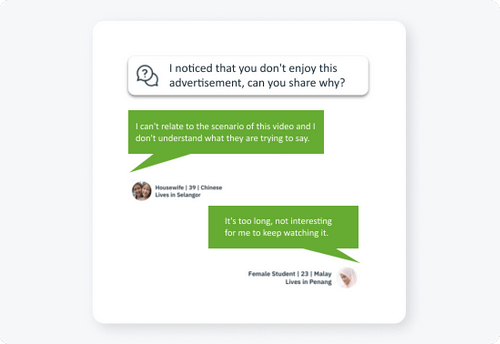 Understand the reasons why some ads just don't work
Get constructive feedback on how to improve your next advertising campaign by knowing exactly WHY people dislike or don't understand your ads.
Measure if your marketing campaign uplifts your brand
Generate an ROI report for each of your marketing campaign and show your stakeholder how the marketing campaign is building and strengthening the brand equity.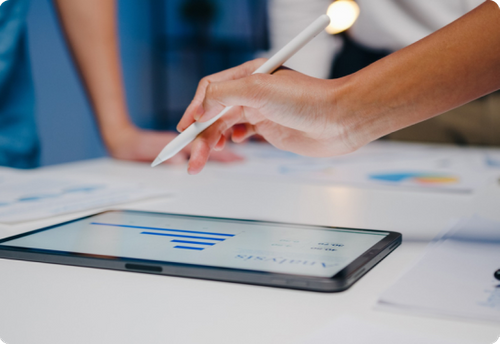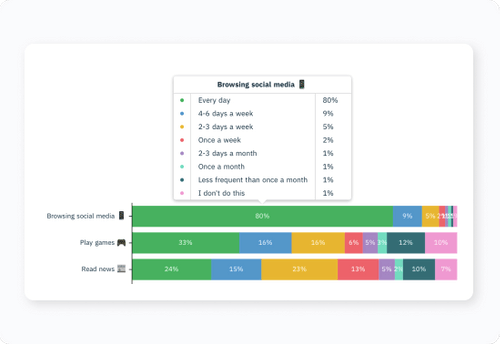 Understand the local patterns of media consumption
Not sure which advertising channel you should be focusing your budget on? We help you identify the right channel by finding out where your target customers are spending their time.
Testimonials
How we helped Carsome increase awareness by 142%
How Vase.ai outperforms traditional research
Fast
Save 5x of your time from waiting for results with AI-driven insights
Accurate
Get the most accurate standing of your brand with fresh insights
Be in control
Enable you to dig deeper instantly with follow-up questions
Get guidance
Enjoy the speed to insights with Research Expert customisation
Join 250+ companies using Vase.ai today
Better consumer research starts here.