5 Steps Brand Strategy Framework
Adopted by Fortune 500 companies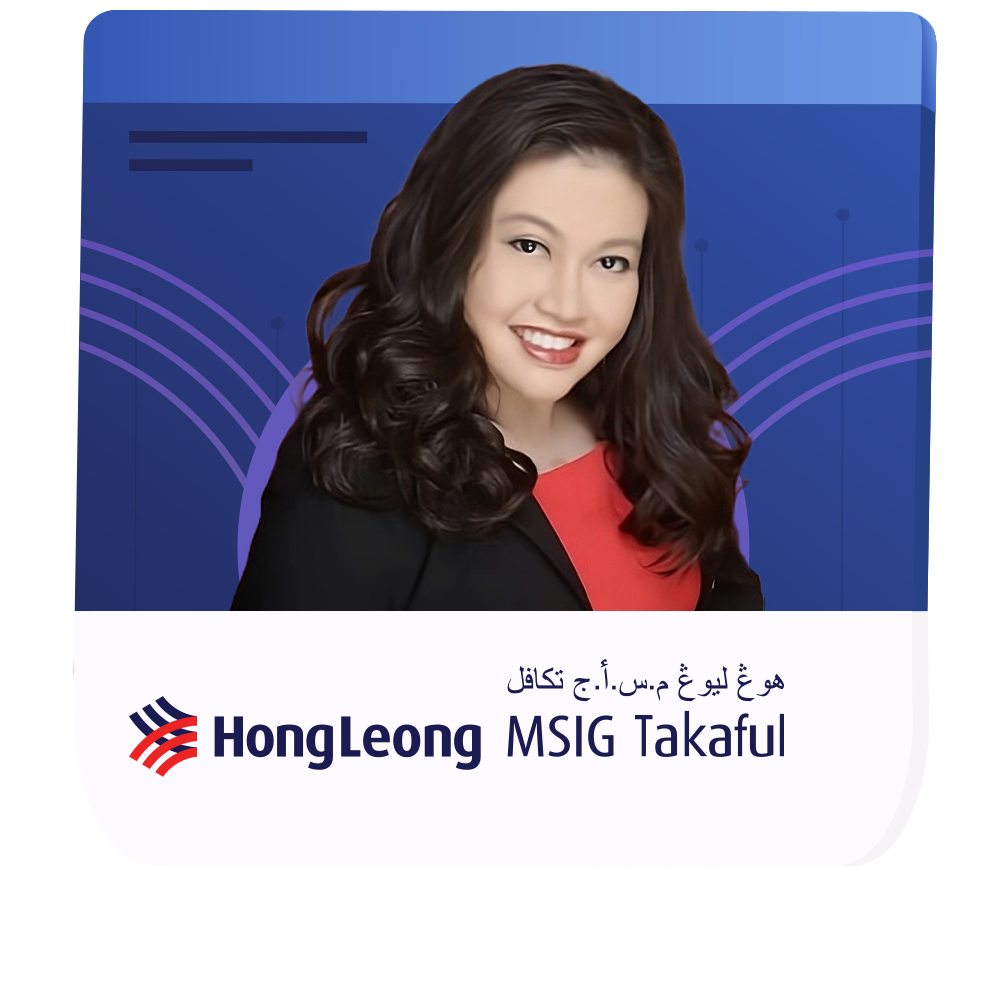 Sheznie Merican
Marketing and Corporate Communications Manager
Tired of using pricing as the main tool to win customers and compete with competition?

In this episode, we will learn from Sheznie Merican, a brand and marketing manager with over 30 years of experience in various industries.

She will share with you her insights and stories on how to create and manage a successful brand strategy using the ADAM+E framework so that you don't have to rely mainly on pricing to win the market. The ADAM+E framework consists of five steps: Audit, Design, Act, Measure and Evolve.

She will explain the importance of knowing your customers' needs, preferences, emotions and values, and how to align your brand's form, character and delivery with them.

She will also give examples of how she worked with Petronas to rebrand their retail arm and become the brand of first choice, and how she advised a bedsheet company to enhance their brand value and avoid competing on price.
About our guest:
Sheznie has over 25 years of experience in technology development, retail management,
branding strategy, strategic communications, marketing, and advertising. She has led Brand and Marketing department in Fortune 500 companies like Walmart, Petronas, YTL, and Habib Jewels, Citibank, and Academy of Art San Francisco.
She was previously the CMO of Positano Risto and recently appointed as the judge for the Loyalty & Engagement Awards 2023 organized by Marketing Interactive Magazine.
She is a licensed lecturer and instructor, she has trained over 1000 business professionals
in branding and marketing courses. She was invited as a panel speaker at the Women In
Leadership Summit 2018 and the Women Empowerment in Industry 4.0 Talk.
In today's episode, we discuss :
Sheznie's Background

The PETRONAS case study

ADAM+E Brand Strategy Framework

Step 1 - Brand Audit | ADAM+E Brand Strategy Framework

Step 2 - Design | ADAM+E Brand Strategy Framework

The PETRONAS ads that you never see

Step 3 - Act | ADAM+E Brand Strategy Framework

Step 4- Measure | ADAM+E Brand Strategy Framework

Step 5- Evolve | ADAM+E Brand Strategy Framework

The Walmart case study

Managing work-life balance & life's priorities

Recommended Book - "The Right to Brand"
Contact Sheznie here
Where to find Sheznie Merican:
Where to find Julie Ng:
References:
Transcript:
0:00
welcome to winning with data driven marketing podcast this podcast is brought to you by Vase.ai market research
0:08
I'm Julie your host in this podcast and in every single episode we talk to
0:13
Industry leaders marketers and growth experts in Asia about how to use data to
0:19
enhance the ROI in their marketing activities we bring you real case studies while giving you background on
0:26
how these leaders build their careers to where they are today hey we'll bring you
0:31
to our speaker shortly after a quick word from our sponsor was. market
0:36
research is a AI powered digital research platform that can help you understand your Target customer as quick
0:43
as 24 hours from as low as 1,000 for those who are having questions
0:49
about what your Target customer think about your brand your ads or your product your guaranteed reliable
0:56
findings that can help you build better branding advertising camp campaign and launch a more successful product find
1:03
out more ATP w.b. Isle
1:10
w.v. a and use promo code podcast to get your first 10% off now back to the
1:19
show joining me today is Sheznie Merican currently marketing and corporate
1:24
Communications manager for honglong msig takafu she has over 28 years of
1:30
experience in technology development retail management branding strategy strategic Communications and has hated
1:37
brand and marketing departments in Fortune 500 companies such as Petronas ytl and habituals she has also worked
1:44
for Walmart City Banks and Academy of Art in San Francisco shy
1:50
welcome for joining us today thank you so much Julie for inviting me to talk here today I hope
1:58
that I'll be able to impart my 30y year experience in marketing and
2:03
branding sheas you have more than 30 years in marketing and randing what
2:09
inspire you to pursue a career in this space well actually it happened um quite
2:17
uh naturally um when I I was out of University in uh in
2:23
California uh I just finished uh a one year um they called it optional
Sheznie's Background
2:30
practical training and it was with Walmart Walmart is like the biggest retailer in the world and I had done a
2:37
one year training with them as a manager in San Jose California uh in the MB
2:44
store and and basically you know going out from that job um of managing a 100
2:50
people in the store and then and then going into a marketing my first marketing job with was with Academy of
2:57
Art San Francisco so I moved from San J San Francisco to start my first
3:03
marketing um how do you say Endeavor you know I I didn't have any experience in
The PETRONAS case study
3:08
marketing at all my second job um in marketing was with uh a branding company
3:15
we were more a Consulting FM so we actually rebranded a lot of Brands and
3:20
some of the brands uh included metr uhme Bank uh subnational circuit
3:28
mbsb you know and and all the big how do you say conglomerates that I we had the
3:35
privilege of um rebranding their brands to make them into a bigger brand so um
3:41
with Petri D and I went in when they were at the CP of trying to figure out
3:48
how to make their retail arm into a number one retail um they were number three so sh
3:55
and BP were ahead of them in terms of P retail when I thought about retail it be
4:01
the retail stations and must St premx you know all the the the uh the brands
4:08
that are hitting all the the consumers so basically they were having they were having a tough time trying to out
4:15
compete and comp so sh BP will hereit so the CEO said you know what we want to be
4:20
the brand of First Choice so and then if you have a vision of being in the brand
4:26
of First Choice you got to figure out what does the consumer really
4:32
want so basically when we went in we audited kind of we call it a brand audit
4:39
uh and we be went down to the even the nitty-gritty of looking at how the
4:44
stations were looking at why people would choose peteran R compared to Shell
4:49
and BP and the main thing was people didn't really know the difference
4:55
between the petrol stations really I mean like whichever petrol station that
5:00
nearest is the petrol station that they would usually go because they don't really I mean a petrol is petrol right
5:07
only difference is that maybe oh you know my mom my dad used to put Petronas
5:14
so yes I followed you know so it's it's it's a legacy thing so you know Generations will use petas because you
5:21
know maybe their grandparents or parents were using peton bread uh the other thing is it could be cuz you know last
5:28
time peton pet stations were combined with um the oil change service you know
5:35
like you would have go and go in and do an oil change and they would say that you know Petron Oil Change uh no one
5:43
actually pushes in uh the cium oil because it was too expensive and and uh
5:51
it wasn't benefiting The Works what um people who were changing the oil because
5:57
we W given them enough commission for push the brand so simple things like
6:02
that that we didn't know in the HQ I mean they didn't know that was brand
6:08
questions that they should have asked their their customers because they would do right way of course everybody would
6:14
do uh Market survey every year to find out how their brand is performing but
6:19
they don't do it in a way that what really matters to the customers you know
6:26
so we did a very extensive audit we told them you needed 5050 people in your
6:32
brand department and we need you to revamp everything A to Z about your
6:39
bread because you want out compete sh BP who are the Giants right so and and and
6:46
one of the major things was looking at their current brand portfolio which was
6:52
premac Sy them so we needed all a very good agency to be able to craft out the
7:00
the story the advertising so so we did a how you say a pitch with the big adies
7:08
and we brought in Leo Bernette and that was the year that we started out with the mdea
7:13
campaign and until today they still have the Meda campaign right so it's been 30
7:20
years while we were celebrating 66 years of Amica but you know that was the start
7:26
of the mica campaign and at that time we Ahmed to do the the campaign and then of
7:34
course on my side in uh the company I was in our CEO was also called yesman
7:40
ahed so it was like a a yesman square team you know it was the the best team
7:46
that they could have a branding and advertising uh team that W was very
7:52
strong so I was very happy to have done uh have the experience with veter z and
ADAM+E Brand Strategy Framework
7:58
that's where brand strategy um we feel we had done the pilot and veter and the
8:06
and the strategy that we implemented it's called um Adam it's called Adam because first you
8:13
audit A is for audit D is for design a is for ACT M is for measure and
8:21
then e is evolve so basically we take the brand through these five phases of
8:28
branding um every year so we audit it at the beginning of the year and then we we
8:36
design the marketing campaign that needs to to be done that we act upon the
8:43
creative that comes out which is uh through advertising and then again we uh
8:51
uh measure based on the the feedback that we get from the advertising campaign and then e is evolve so for
9:00
next year we figure out what didn't work and this happens every year and they've
9:05
been implementing the same strategy since so why do you think petas is so
9:11
strong now is because they've been implementing a strategy that that basically evolves
9:17
every year and and it keeps getting better because they get to know their
9:23
customers better make their products better more quality more you know
9:29
essential think need to hear and then basically look at the market as a whole
9:35
what else do we do we then offer to the customers so yeah that's that's basically the the the the gist of the
9:42
strategy that I've I've implemented for the last 30 years of my career and has
9:48
without fail you know done a lot of very good things for Brands uh in Malaysia
Step 1 - Brand Audit | ADAM+E Brand Strategy Framework
9:56
especially thank you for sharing the framework uh adme Adam and and let's Dr
10:02
a little bit into it you mentioned just for the brand audit um a lot of
10:08
companies may have do it every single year but it's not really doing what really matters to the customers and you
10:14
go to lot of doing extensive could you impart with us and our audience on how
10:20
do we design the brand audit in a way that it will it will actually matter that we can actually use the results to
10:28
really design and Eon well first thing is um you need to have a database I mean
10:35
data as you said data marketing is a data driven business so we one part of the the key strategy
10:43
is Knowledge Management so we had a brand a management system that we had
10:49
put into peton on that and it was on the platform which was WR this notes and
10:54
then it went and involved to net someone migrated into net so it's being a
10:59
database that keeps This research and that research will be acted upon so
11:05
every year after they do research and of course it was with the partner neelson uh that we could do
11:12
the mar Market survey right and basically what we did was from the market survey we analyzed the data and
11:21
then told them this is the the the campaign that we we design based on the
11:28
data So based on that you would have right now they would have 30 years of
11:33
data so you can actually search through the 30 years and figure out which
11:40
key element do you want to hit for your customer you know do you want to have an
11:46
emotional bond with them do you are you trying to launch a new product to them
11:52
are you trying to reach new customers so each element of the brand is is in that
11:58
database and it's a searchable database that you can keep and we don't only keep
12:04
petron's uh big uh brand audit data while we're doing the brand audit
12:10
for petronus we take their top three competitors and do a brand audit of the competitors as well so basically you
12:17
have Petron shell and then maybe now it's not BP but it could be Petron could
12:23
be another brand right now so at all times you have the data of all your own
12:30
and also your competitors you can also see where your companies are going because at time even shell was trying to
12:37
be more environmental you could see through the advertisement they had the Shell with
12:43
the beach you know they had the shell so they go into sustainability and and you could see
12:49
through their advertising creatives that they wanted to go through that and MVP
12:54
had had a struggle with that because of the oil spill and of course eventually they they didn't be they were one of the
13:01
competitors running already because they no longer in the Reta space now so again
13:07
a brand can really mess it up like BP or that brand can Thrive like petness so it
13:13
depends on where you want to go and then with that data you decide you know which part of the the customer Journey because
13:20
again you know with marketing you're trying to hit the customer life cycle Journey you taking again Legacy right
13:28
taking it through through the the customer may live until they're 70 to 100 right so how do you make
13:34
them be loyal to your brand and then also make sure their children be loyal
13:40
to your brand and their children children so you know again it's it's it's that data that you would have so
13:48
when you start having that data is when you can figure out how do you then
13:54
become the number one brand or they call it brand of First Choice that they want
13:59
it to be yep what would imagine say there is a
14:05
company who has uh you know been the market for say more than 10 years uh but
14:10
they haven't actually started to collect all this database of research not having all this data what kind of that out
14:16
would you would you see as uh useful to collect for them to start and and see
14:23
impact I think best thing is uh looking at their product uh
14:29
portfolio what are the product portfolios that they have currently because basically you either have four
14:35
or five me Brands and then you have sub Brands you know that you also have uh
14:41
that you are trying to reu the same custom base but your main brand your
14:46
core Brands which is your core service offering has to be very strong so they
14:52
need to know you for a certain um part of your life so for
14:57
example okay Coca-Cola is a drink right you know like in one day one person can
15:05
drink cocaa 10 times or it can they can drink it never right so it depends on
15:11
where you want to reach them if you want the one that's going to make sure that they they drink your your brand or or
15:18
use your brand more often you want to know what what makes them makes them
15:24
choose that and and the main thing is um you need to know your customers so look
15:31
at their preferences where are they buying your Brands which Outlets are they going to so so your distribution
15:38
channels very important you know is it through you know is are they going to 99
15:44
are they going to 7-Eleven to buy your brand or are they going to supermarket so it kind of kind of helps you with
15:52
your business decisions also because then you can decide okay maybe we should scrap the distri channel that's not
15:57
working for us or we could have more advertising around this this uh how do you say uh Outlets
16:05
because we know people are going to this Outlet to buy our brand so really
16:10
knowing your customers and and when do they buy you know sort of is it in the
16:17
beginning of the month is it when they get paid or is it is it something that they do every two weeks you know so so
16:23
really knowing when they're buying your brand and and and thirdly is
16:29
why are they buying your brand you know that's really important the why is really important you know the the why
16:36
could be the after they buy they feel so happy that they got the great value of buying your brand they had paid maybe
16:43
less than a competitor but they still get the same quality or it could even be
16:49
that they like the Ambiance of your retail station because when they go in
16:55
you know everything's clean your toilets are clean uh the the clerks uh you know greet them
17:02
you know and it's all the really small things that you didn't think with matter
17:07
but matter that matters the customers or maybe they even remember your name which is even better you know so you know
17:14
again you need to know what what will make them come back to you to buy your
17:20
breand so yeah so that's that's the the key things that you need to know again
17:25
knowing your customer more and more and more is what will give you the advantage over your competitors so who can be
17:32
their best friend is basically what it is like you know basically know exactly what what will make them want to keep
17:39
coming closer to your brand that's basically what it is oh it's like it's like relationship
17:45
right uh who person you know the closer they will become is just that yeah it's
17:51
true it's true it's funny like people people try to build on relationships that are uh oh I think they were like me
17:59
but and then you give them something that they don't don't really want then you're actually wasting you know dollars
18:05
on promoting that product or service that they don't
Step 2 - Design | ADAM+E Brand Strategy Framework
18:10
yeah on that note um I want to go to the second the the framework that introduces
18:17
the design um and it will be great also if you can uh you can actually share
18:22
with us on either the petronus uh case or any other cases that you have work on
18:28
um that so after audit then we go to design so how in this design stage right
18:35
what's the usual process and during this stage what are the usual challenges that you see I think in designing a campaign
18:43
or designing uh advertising or promoting the product at that design stage is
18:51
trying to figure out okay you have an x amount of budget you know x amount of
18:56
budget x amount of resources is how can you translate your objective which is
19:03
you want to be able to reach out to your target audience and be able to it's like
19:10
content you know now you have you all your influences and all of course back then they didn't have influence
19:16
marketing or you know what we have right now with YouTube and all and the only
19:21
thing that they had back then was TV and radio and in between newspaper
19:28
right so there was old school traditional marketing and also Billboards right so the creative had to
19:35
transcend uh not like how right now the
19:40
the you can get to people's mobile phones in a second as soon as they post
19:46
a social media post you get it you know basically you get to reach your target audience and and because so targeted
19:52
with digital marketing you can even prompt when they need you you know you know with cookies and and everything but
19:59
for the design you need to figure out okay what's going to hit their buttons what is going to make them cry or laugh
20:07
or you know or say hey that was a really good ad you know so basically that's
20:13
what we tried to do uh when we started with the Meda campaign it made you cry
20:18
right or made you reminisce or made you uh think back to you know back then so
20:25
again it was it's trying to pull on that that that heart strings so if it's an
20:30
advertising campaign manages to pull on your heart strings it's it's actually a successful campaign so when you're
20:37
designing that you have to figure out what's the emotions you're trying to convey or the the the feedback that you
20:44
want them to feel after designing the creative same with the content that you
20:50
do right now with digital marketing same thing you don't want it to be Bland you
20:55
don't want it to be oh it's just another poster or it's just another
21:01
post every time you are engaging with the customer you should think it's the
21:06
only way you can reach them you have to you have to figure out like you're on an island and you're trying to reach out to
21:13
your your family for Miles Away what would what's the message that you would
21:19
transcend to them and that's where you should design the right creative and you
21:24
must have the right creative agency that's able to communicate
21:29
that and you as of course we were brand uh marketing strategies we had to brief
21:36
that to the the creative agency and you have to have that agency agency that can
21:44
understand your brief and and can understand it firsthand what you're trying to uh
The PETRONAS ads that you never see
21:50
communicate okay there's one thing that um one incident with even petas even
21:57
with the companies you have like mistakes happen but you know you learn
22:03
from the mistakes and then you figure out what will work uh at that time
22:08
they wanted to promote their PRX brand which is their
22:14
the brand uh the petrol brand they call it PRX right so they had uh got uh racer
22:23
to come in and do their ad and in the ad sequence
22:28
there he would be racing to the
22:34
station like uh like as if he came from a race and then and then pump his petrol
22:40
and and then race out all right uh when the the advertising agency had pitched
22:48
it to the CEO he ini it okay you know go ahead shoot the ad you know it looks
22:55
like it's okay when when it got shot you know they they shot it and then it took like a few
23:01
weeks and then like maybe 1.3 million or whatever to shoot
23:07
it when it went up to the board of directors of Petron it got shut down because it said
23:14
you know what the the ad didn't uh shows that we are relaxed in the road safety
23:22
because we we're getting a safe a a a racing car driver driving you know
23:30
really you know speeding it into the station and then uh you know so it was
23:35
the the safety element was something they forgot to to put into the ad me
23:42
scrap the ad didn't use it ad no one heard about the ad only people that were
23:47
in the background knew about so again big companies still make
23:53
mistakes on this even the smallest thing that led there so sometimes you you don't see it so when designing a
24:00
creative you must look at all elements that customers would want you know what
24:06
your brand is supposed to uh your brand values is it safety is it you know
24:12
trusted you know what what are your brand values so you need to make sure that you're creative is aligned
24:20
with I I like this example a lot because when you were describing that ads to me
24:26
I can sense the emotional the emotions that make came up and so excited and I was I I couldn't be
24:34
like that right but when you raise up the idea about safety I can also see how it be my backfire yeah exactly and they
24:41
saved it I mean they saved it in sense it didn't come out so they SC you be all
24:48
together so they they kind of saved the you going be uh from being destroyed
24:54
and probably destroyed at the Press if it were to go out yeah and what's the um you you mention
25:04
around you know sometimes uh even big company makes mistakes you know choosing the right creative agency is key in
25:10
design um is there sort of like a hiring criteria uh that isn't mine when
25:16
choosing the creative agency I think it's it's the the brief
25:22
if if they can get the brief it's very important that they understand where from also your strategies that they
25:29
understanding your why why you implementing the strategies at this point in time because a lot of people will have a how you say a preconceived
25:36
notion oh I think you know Petron should be like this or it should be like that
25:41
but you know you really need to know the brand inside out before you create the
25:46
story or even shoot the creative for it and having that relationship with it
25:52
even the creative director needs to know it and of course in Creative agencies the creative director can can change
25:58
over time so you need to figure out whether that creative direct is still is
26:04
the right creative direct for the brand and you need to do maybe every four or
26:10
five years revamp the the agency to see whether or a retest agency to see whe
26:17
they're the right Agency for your the brand because eventually you know you if you are 100 200 year brand you want to
26:25
make sure that the loyalty is still there with the customers and that you're still in the the life cycle Journey that
26:31
you want with them and not have an agency that's going to mess up the
26:36
relationship so again the creative that comes out it can be it can be Innovative
26:43
it can be very creative but it has to be still aligned with again your brand
Step 3 - Act | ADAM+E Brand Strategy Framework
26:52
values awesome uh you mentioned brand values actually a few times now uh want
26:57
to touch on that uh later on um if we go down to the the the third one which is
27:04
acon um I'm curious is there any best practices around uh around the idea
27:11
around when we are acting and implementing on the plan um St we
27:17
started to receive so we always came up with a plan that perhaps is a longer period of time but then halfway let's
27:24
say there are certain things that doesn't go our expectations I'm ious if you actually faced with such scenario
27:30
before where by half we dra the plan there are unexpected uh scenarios that happen and how do you yeah for sure I
27:39
mean like um once you know one of the CEO changes you know because every time
27:44
when the see changes they always want something new that you know pize every two years that happens so again you know
27:52
every two years you're you're having to deal with a different leadership that wants to do it that way or have a
27:59
different Vision missions of the brand which shouldn't be the way actually actually your vision and mission of the
28:05
brand should still be should sustain the main version of
28:10
the brand should sustain but maybe for the year there could be a a supplementary Vision where they want to
28:17
uh go for the year maybe they want to improve or they want to uh do a mop you
28:22
know maybe making sure that the sales go up you know so basically that Vision can
28:28
change but the main Vision shouldn't change so you know the the key Brands
28:33
the the 100y old Brands like Coca-Cola like McDonald's have maintained their
28:38
Vision Disney you know they they maintain their Vision you know being the happiest B on that that doesn't change
28:45
but maybe like for the year the CEO may say you know now we need to cut cost you
28:51
know and all that and then and make sure that the customers still don't feel the pinch and they still get the same
28:56
quality in value but uh still so there's another thing that they need to look at
29:03
with branding uh and we call it FD um uh not
29:09
OCD but FCD so it's a form character and
29:15
delivery so form is what you see of the brand so that could be your
29:20
logo your building could be your you know basically what they see on your uniform it's anything to do with your
29:27
brand what they see so C is C stands for character the character of your brand
29:34
what is the emotions that they feel about your brand so when they would go into your store they would buy your brand they feel happy do they feel
29:41
excited you know the character of your brand can be uh exemplified with uh
29:47
maybe the people at your station or people in your store or the the people
29:52
that they uh when you call them at their call center you know that's the
29:58
character that they would uh that your brand EMB buies and then d stands for
30:05
delivery deliver is the total experience so from form into dely so
30:11
basically it's it's your station so they see your station with your logo and all
30:17
that they they see your your the P attendance you know smiling and they
30:23
they the everything's clean so the whole total Del of your brand is the touch point that
30:31
your your your customers have with your brand each time that they engage with
30:36
your brand so it could be an engagement online so you see a lot of engagements online now with e-commerce Brands like
30:42
shoy laada Amazon so every time that they clicking on
30:48
your app what they feel do they feel happy or do they feel sad that money is
30:54
going into you know they're basically going to you so if if this experience
30:59
from A to Z from the the time that they the first time that they they see you
31:05
and then the the time that they get the product eventually is is is a positive experience we call that a positive
31:14
FCD or it could be a negative FCD and you you need to figure out where is the
31:19
negative uh red Flex are is it because they don't maybe your brand doesn't show
31:24
in your form maybe the there's no consistency in your character maybe the
31:30
maybe one day the the person that's smiling at you is no longer smiling at you so and D is whether you know you go
31:37
from one station to the next is it the same experience you know you go to McDonald's it's where you get a
31:43
different experience you kind of expect experience to be the same and you get disappointed when it's not so you have
31:51
to always ensure that the experience is consistent throughout so FCD is is where
31:57
where do you act upon uh you may put it up in the ads you know oh you know we're
32:04
the best brand or you you're getting Great Value but you know people don't feel that after coming out of
32:11
experiencing your brand so you need to fix that really fast because the
32:16
spectation and the reality has to be very balanced and that people get what
32:22
they they see at so that's that's at part of the abimation of your
32:27
from design to implementation so so even when the creative agency is working on
32:34
the campaign you then have to go down to the vity of where the campaign is being
32:42
implemented the stations and all that that the customer will experience what you're trying the emotions to be in the
32:50
advertis so that's where you need to bridge that and that's where you you you
Step 4- Measure | ADAM+E Brand Strategy Framework
32:55
figur it out what you need to do y on the positive FD and negative FD
33:02
just as you mentioned is there something that you would meure meure stage after
33:07
acting on it yeah that's part of the audit you know part of the audit is looking at your FC and uh looking not
33:14
only at your FCD again you have your U competitors FCD so in in uh in veters at
33:24
the brand Department we had set up uh a room where they call a war room because it's called a competitive signaling
33:31
environment room it's called CS room uh where all this the competitors Brands uh
33:40
advertising um prur marketing material everything is in that one room where you
33:47
could always have foresight of where they're going and that you are making sure that your brand is standing out
33:56
from that crown because you know you're always in a crowd if you're a top brand you're always in a crowd of and
34:01
hopefully you're not in a crowd where people can make you out you want to make sure that you stand out from all the the
34:08
Sea of brands that are out so again that that with that you would be able to know
34:17
because you would see it for yourself yeah is that like a physical
34:23
room yeah a physical it's a physical room with uh LCD screens you know which you will
34:30
be able to pull out uh you know TVC ads pull out radio ad to pull out you know
34:37
basically anyone can have it you know anyone should have it at their brand Department making sure that you you are
34:43
always um know what your competitor is doing don't be so how do you say
34:49
narrow-minded that you only need to look at you need to look at your competitors data and also new competitors because
34:56
they could be new entrance into your industry like for now you know the oil
35:03
and Gest they're not just competing with other oil and gas you're competing with the EV Brands now you're competing with
35:09
those that are giving electric vehicles so again those are your compe the people
35:15
that are buying for your product are the people that are going to say hey maybe
35:20
you're no longer sustainable for us maybe you no longer fit our brand values
35:25
so then they would just help into another Brand's car and just drive away and say bye thank you so much for the
35:32
last years and you know and then go and go and go and uh be loyal to another
35:37
brand so again come the CL your customers are very fickle-minded and
35:43
they can be swayed by price they can be swayed by promotions and they can be
35:48
swayed by uh empty promises but you need to make sure that you're steadfast in
35:55
what you are trying to promote or give them in the end of the day what is it that they they're taking back from your
36:03
breand I like if how to imagine that is the C the
36:09
room yeah yeah it's like like I then right and and I'm
36:15
curious a little bit more about this room how does the team actually use it in real well again you know it's it's
36:23
imagine yourself like being in a museum you know you like you have history of
36:29
you know certain things that happen maybe way back you know Z Chinese you
36:35
know it's again like it's like way back you know how did shell start you know how did BP start how did you know
36:40
basically all you know what the history because they went through the same history timeline as you except that
36:47
maybe their could be a faster timeline where they became the number one brand or now they number two so and you have
36:54
to keep track with that with your numbers yeah the numbers when I'm saying numbers is uh two numbers that are
37:02
actually very important for you to track is your market share and your mind share it's like you know your mind share
37:10
and and also your Goodwill how how you know Goodwill is is is every year and
37:17
Report tells you what your brand value is right so making sure that your Goodwill and your mind share market
37:24
share is always on top is something that you want to make sure that you also know where you're your comp because
37:30
competitors are looking at you too don't think they're not looking at you so you know so they always keep track who are
37:36
the top competitors they're competing with the more that you have ha the more
37:42
that you can be top of your game it's just like how I guess Olympic
37:49
athletes they go and watch the the the people that they want to emulate or they
37:55
want to beat they go and see what what move will they make whether they're going to they have a service Advantage
38:02
if you're a tennis player or whether you know in football whether they're the the best defense that's the same thing you
38:09
do with Brands you you really observe where what are you compe is doing the
38:15
more observant you are the more you can kind of like um be the first be the first to
38:23
make sure that you get the the people's attention
38:28
how do you measure Goodwill basically like ca for
38:36
example uh if you go to Google um what is the the value the brand value of of
38:44
CA right basically they would look at there's an increase over the years it
38:51
could be based on how they performing and and and now I think in
39:00
2023 the KOC Goodwill is total at
39:05
33.4 eight billion but they've been declining since
39:12
um 2021 so again with a big brand like like
39:17
like Coca-Cola you they need to figure out why they declining there must be new
39:22
competitors coming in you know you it's this big they showing you there hundreds
39:30
of Brands right hundred of brands in the industry so they're going to show you who's the big giant who's the small in
39:36
then and as new competitors come in of course the the the the big brands are
39:41
going to lose their their brand value because these new companies are more
39:46
aware of the trending what people need so they need to learn like what are the
39:52
new brands coming in how do they then uh make sure there's no decline so again
39:58
Coca-Cola the last two three years they've been declining they need to figure out why what and I feel the
40:03
reason why it's declin is people because people are getting more healthy so they're more going towards healthier
40:12
Alternatives uh to uh you know for lifestyle because you know COC is a Lifestyle brand even though it's a
40:19
beverage people drink Coca-Cola because it's they can afford it I mean why will
40:24
you drink Coca-Cola when what is right but even what you pay for so again Prett
40:31
so so branding again is you pay for the brand I just I just had a conversation
40:38
with a brand owner Vision brand owner she owns uh Chester Chester London uh
40:45
she she owns this um retail brand it um sheets bed sheets and she's from EO okay
40:54
she's from be and she had built this brand uh for bed sheet and pillow and
41:00
other and and it it's called Chester London and she said it was from uh the influence of traveling to London and
41:09
um bringing those designs back the hotel brands that you know that they uh with
41:16
the the sheets and the 1,000 thread count so it's basically how do you
41:22
transcend that brand and and she said you know now we had to mark down our our sheets you know from being thousands of
41:30
ring to hundreds of ring because we're competing now with eom you know we shopy
41:36
in Lazada you all kinds of you know China Brands coming in with 1,003 sheets
41:43
so I said don't don't see yourself as a a sub brand a sub
41:50
brand see of yourselves as a brand where you feel that why would anyone pay so
41:58
much money for a Chanel b or a DI b or you know the bigger brand B it's because
42:04
you're paying for the brand that it you are the experience the delivery
42:10
experience right so maybe all you need to do is change your packaging change
42:15
the the quality of your brand uh make it a bit more OPM Market maybe Cool brand a
42:21
hotel a Cool brand with a a luxury brand that will enhance yourand so you must
42:28
think about so again you know creatives and people at the top they really need to be Innovative at how they brand
42:35
themselves and look at year and year why are you having to to lower your prices
42:41
and try to compete with the low quality producers when you can
42:47
actually enhance your brand make it a better product and charge people more and they they're willing to pay it
42:54
they're willing to pay it I mean and you you need to believe in your brand the first thing is you need to believe in your brand that you can give that
43:01
experience to the customers and you create the story why they should buy at
43:06
that price point I can see how um when companies
43:14
are using prices to me all to sort of compete is when when they lose s of
43:19
using the products of the exactly and and again it's because they feel so
43:25
afraid of losing their market share right they want just want to you know looking at the bottom line bottom line
43:32
but they don't understand that customers for them it's like I use your sheets to go to sleep you know that's basically
43:38
what it is and then you know why would you continue having the same experience with
43:45
your customers that they're happy that they're buying your sheets or they happy maybe to gift it someone you know I say
43:52
you know going to gifting if that you need to Pivot pivot your your your company make it a gifting company where
43:58
you you use the sheets as a wedding present a birthday present whatever you
44:03
know again look at where are you where are you trying to reach your customers so again you know brands have to be very
44:11
aware of the customers and that lead us uh very
Step 5- Evolve | ADAM+E Brand Strategy Framework
44:17
nicely to our faith of the framework which is Evol um how would you is there
44:23
like a um a c that or best practices that you recommend for companies to uh
44:30
we at we are almost at Q4 uh we almost at Q4 of the year so I think this is a good time for a lot of Brands to look
44:37
into how do they evolve next year and I think any if there's any reflection exercise it it should basically start
44:43
now uh what is your advises to companies um who would like to you know do this
44:51
step in a proper way so that they can really evolve next year I think again
44:56
goes back to understanding the customers what drives them uh people are more
45:02
aware now of consumption people are not more aware now about what stage more
45:09
aware about in future Generations they want be get zero by 2030 zero carbon you
45:17
know having a feature for you you want to make sure that the Earth lives before
45:22
you know they hit 100 right you know don't want Elan was say hey we need to vacate Earth and goods and Mars in the
45:30
next 30 years because you know I have a grandchild who just got born like 2022 I
45:36
want to make sure that you know how we are teaching consumption with retail Brands especially is that um the brands
45:44
go with the needs of not only the consumers but also making sure that it's
45:51
sustainable so a lot of companies have got into ESG
45:56
very big this year especially and like you know companies like BVO has gone
46:03
strictly into EVs and why is that because the environment is getting
46:10
um lasted Left Right enter that we are not doing enough or we're not doing it
46:16
fast enough for for our you know mother
46:21
nature to survive so basically now is is a stop that measure where what what do
46:27
brands have to do to ensure um that it's sustainable so in the evolved phase you
46:34
need to understand where consumers are now aware you know that they're more uh
46:41
they need to be more into recycling maybe they need to be more into consuming the right brands
46:47
that are based and brand values are usually aligned with their own values so
46:53
you know your own personal values you know so maybe they they feel like I'm
46:59
not going to spend a lot money on this brand because it no longer aligns with you need to be aware what their values
47:05
are when the values have changed and so your brand evolves with them if you want
47:10
them to still be your gr why not you would need to find you guys miss it in line with your brand and that's that's
47:16
how the Evolve face and and that is every year find out what actually makes
47:22
them decide to still be with your brand
The Walmart case study
47:28
uh thanks for trying to R the Adam framework um with your experience on
47:34
branding right um what do you see as the typical challenges or mistakes um a lot
47:40
of companies May face uh while they try to build that
47:46
brand um I wouldn't say as I said you know like you learn from every
47:52
interaction that you have with how mistake because you learn it's a mistake
47:58
if you don't learn and you keep pumping dollars into the same thing so again I
48:04
think the main that they need to understand is that no you don't have to have a lot of big budget a big budget
48:11
helps uh in terms of uh making the creative more creative or having you to
48:16
engage with the the best agencies out there but even like even if you had an
48:22
internal team of designers if you had hired someone one to do your multimedia
48:29
one to do your graphic design and one to do your digital marketing uh and one to be the copyright basically all you need
48:36
in a brand you know may not be able to even afford three people on the
48:41
marketing team so the person that you take in it's very important when you interview them that they understand your
48:48
business understand what you stand for and that can be done in the ne the LA first month of the or orentation of this
48:57
person on the marketing person is that they know the ins and outs of your company and Walmart which was the first
49:05
company I worked for was the best at doing that and that's why they're still number one they're Fortune 500 number
49:13
one company and they are like that is because of the way that they've ingrained their culture into the
49:19
employees so the first we get at Walmart the first month at Walmart I wasn't
49:25
allowed on the the store floor until I went through every step that the
49:34
proceeding manager experience it it was like a manual and it was because it was way
49:41
back then everything was not computerized yet and Walmart was already like quite advanced in their computer
49:48
database and everything but it was just like a folder it was like this that it
49:53
basically gave you a manual of how about you uh control your inventory how do you
50:02
make sure a customer that comes in and complains uh whatever a customer fell at
50:07
the parking lot what do you do uh what what if the customer came in with a a
50:14
exchange of a present that they got from Christmas that they want to change it so it was a a very
50:21
detailed in and out of the business of the customers interactions with the
50:27
company and and and as a manager what you're supposed to what at every
50:35
scenario what you're supposed to do and until I had that manual down P I
50:42
couldn't go to the store floor imagine and I was just the store manager I'm not the CEO of the company
50:49
okay and what they had was this uh they had um they called it a stall with in a
50:55
store means that anyone who was the store manager of that Walmart store is
51:02
kind of like you own that store you are responsible for everything that happens
51:08
in that store whether there's a fire whether there's someone that's going to get shot and of course there was in San
51:15
Jose so they they were selling guns so I had to actually get a gun license to be
51:21
able to sell guns because Walmart so guns and the the the sporting good
51:27
section so again my experiences with them was very Bast but what I learned
51:33
from one was that they made sure that their employees were prepared in every situation and I think with Brands you
51:40
have to be aware of every engagement every situation and and and you need to
51:46
keep track of the data without data or if you don't keep track of it how would
51:52
you know how to to face it this it's like an FAQ it's like a long list of
51:58
FAQs what if this happens what do you do you know what if this happens what you you know so so they had that and they
52:05
they they knew that that work because they knew the managers were going to come and
52:10
go they knew that the the customers are not going to change customers are still
52:16
going to behave the same way but the managers come and goes they made sure that each manager was aware of how they
52:23
dealt with the situation I think that is what most companies should have or Implement that as a system that is of
52:30
course HR that needs to do that uh make sure the people are always uh ready for
52:38
what they're supposed to and of course that wasn't a marketing job it was more managing management people I felt that
52:45
that was something that was very valuable and I think I that's why Walmart is still number one because and
52:52
and of course now they they're into this um web 3 technology they're into all
52:59
this VR technology so I have no quals they'll still be number one because they
53:04
are so up their G and they they work like clockwork I I they the people that they
53:11
have there know what they're doing that's a really interesting story
53:18
yeah uh I I like the idea around the orientations you know no in and out company in keeping track that are like
53:25
like you see customers don't change the manager does right and that pretty much goes into the loop of what you mentioned
53:32
um you know the the mistake literally all the challenges is you don't learn from yeah and and and you track of it
53:39
actually keep track of it you should keep track of your the mistakes so that it doesn't happen to another manager it
53:44
doesn't happen to another marketing manager or doesn't happen to another CEO and and that's also the same way uh
53:53
human history if you notice the reason why we have
53:58
wars is because all the leaders learn from them so if someone had kept the database of what you should or shouldn't
54:05
do as a leader then maybe you would have so many
Managing work-life balance & life's priorities
54:11
wars yeah oh with that we have reached our very exciting final session which is
54:18
we call it the liking round um I I typically have like uh two or three
54:24
questions that I asked uh to the speaker right and for you I have a special questions for you because um you're
54:31
mother of tree if you have a grandkid uh you look
54:37
young you are M of moving home again and you're at rid of you know uh embarking
54:44
on a new career as well yeah how do you manage all this well I I take a deep breath every
54:53
morning make sure that I'm ready for the day I think the main thing is that um
55:00
try to be the best version of myself as a mom as a daughter as a employee I
55:06
trying to be the best verion I can at that time and giving the amount of time
55:12
to each I say role that I pay uh play and
55:18
that it's not uh something that I force upon myself is that um you know I I
55:27
prioritize making sure part that the the time is a quality time and that making
55:33
sure and also time management is really important I wake up like 4 in the
55:39
morning every day and it's it's if I don't wake up at 4 I I really got to get
55:45
my day started so um and now that one of
55:50
my daughters are is is already married with her own kid uh and I was just
55:56
telling her today I said come and see me you know I haven't seen you in three weeks you know it's it's I do miss
56:02
having her around and I our parents forget you know that you're going to grow up and they're going to leave you
56:08
and have their own Liv so you really need to make sure when they are with you that you're spending time with them and
56:15
that's what I'm doing with my younger two and I've been privileged to have three beautiful girls and now a
56:22
grandson which uh you know basically there the reason why I do what I do every day and I I feel like you know
56:30
whatever whatever decision I make it's it's for the their their lives uh future
56:37
lives so hopefully they will appreciate or be grateful for that I know when they go all
56:45
that I I read this for 5 a.m. club by Robin
56:50
Sharma but now I met you who is the 400 a.m.
56:58
well it's it's more about like you know I'm so um it's important for me to know
57:04
let them know that I prepared their meals you know but you know so that when at lunch they know that
57:12
um it took a time
57:19
to I said sorry no it's amazing
57:25
yeah it's amazing it's it's uh it's very inspiring yeah because I I've had a lot
57:31
of health issues I've had a an open OD surgery I've had two um
57:40
strokes and I'm just thankful thankful I'm here that's all that's all I'm
57:47
thankful I'm here that I'm able to still spend time with them yeah I didn't know this part actually
57:54
this this part of yours your story and wow uh uh I think I think during coid period is also the time where it
58:01
inspired me to the they would like in a different way uh but what you what you just mentioned what you went through I
58:08
can't imagine but definitely give you it a different perspective around the chapter of Life yeah because a lot of
58:14
people think like oh you know what we have tomorrow I can see them tomorrow but what if tomorrow doesn't come you
58:20
know you you have to really think you know what do you do today that makes it how you know and a lot of people don't
58:26
know that it's it's important to tell them that you love them
58:32
or and all that they want know you gone how are they supposed to know right yeah
58:39
so again of course my because I have girls so we're we're a bit more bonded
58:45
uh in terms of like what we love to do you know with makeup and shopping and everything but it's it's just that b
58:52
know like telling them you know I'm always always there for them that's that's important for me
58:58
yeah I think there's something here for us all of us to learn and that brings us
Recommended Book - "The Right to Brand"
59:04
to our last questions um what is the one marketing book of resources that you
59:09
would recommend to our audience oh wow I'm
59:17
marking I guess the one that really resonates with
59:23
new um I think you need to read um so again
59:30
remember I said that I worked for tracks Associates uh well this cic film that we
59:36
we we built veter uh with and she had uh done a a book a brand book
59:45
um and she it basically put in all the case studies in that book and how we
59:51
managed so everything that you you have heard in my podcast she had uh written a
59:59
book and and and and put into case studies that you can refer to it's
1:00:04
called the right to Brand by yesman American the right to brand and you can
1:00:09
get it in kinia and MBH and all that major stores if you can't we can
1:00:15
probably get on Amazon uh and that uh showcases the story the case studies and
1:00:21
and and vetras and uh she even before patronage had done um branding of celx
1:00:29
and all that so that will be the the book that you can use to see how that
1:00:34
Adam process CS process and FCD process work for the clients and see how they
1:00:41
had implemented it and then Chang the way they brand brand it off so the right
1:00:48
to Brand if they can to get a copy of it that would be that they I would recommend thanks thank you sh this is
1:00:56
has been amazing uh thank you for sharing us uh all the framework um
Contact Sheznie here
1:01:02
usually our audience would also want to know if they want to reach out and learn more about what you're up to would
1:01:07
linking be the best pleas to reach talk yeah you can reach me on LinkedIn or you can reach me at chzn
1:01:15
gmail.com or and or my phone number I'm quite open with whatsapping me because
1:01:21
I'm in all kinds of groups anyways so uh
1:01:26
they can reach out my WhatsApp number is 0 17296 2456 and I would love to hear from them
1:01:35
of their own experience with branding marketing maybe there's something I can learn from them because there's always
1:01:41
different scenarios different customers different audiences that we want to always reach out to that they may have
1:01:48
had more experience than I have uh amazing uh I I love your
1:01:55
attitude of you know keep learning as well thank you so much for listening if you find this valuable you can subscribe
1:02:02
to the show on Apple podcast Spotify or Google podcast also please consider
1:02:07
giving us a reading or leaving us a review because this really can help other listeners to find the podcast you
1:02:13
can find all the episodes or learn more about this podcast at was. see you in the next
1:02:23
episode
1:02:28
[Music]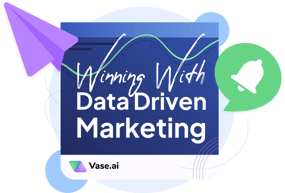 Subscribe to stay tuned about our new episodes!