Comparisons
How does Vase.ai compare?
Vase.ai is the best fit for those who prefer an all-in-one solution with research guidance.
Detailed comparisons
Find out why people make the switch from these products to Vase.ai.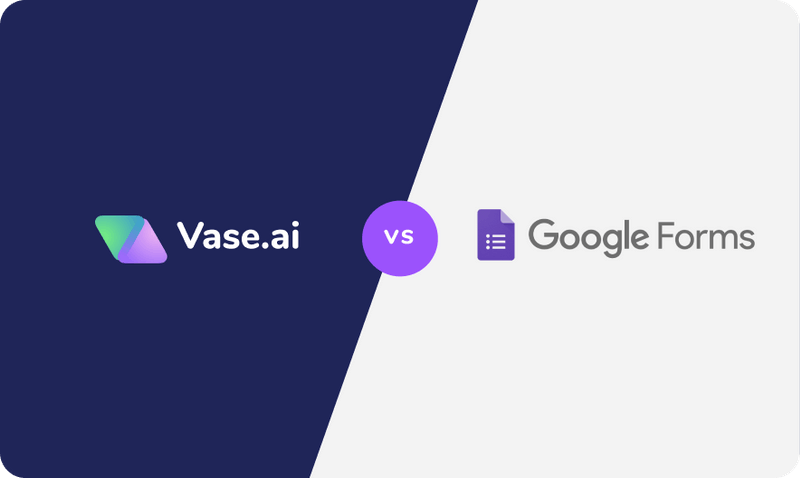 Vase.ai vs Google Forms
Asking the right people the right questions brings you accurate results. Find out how.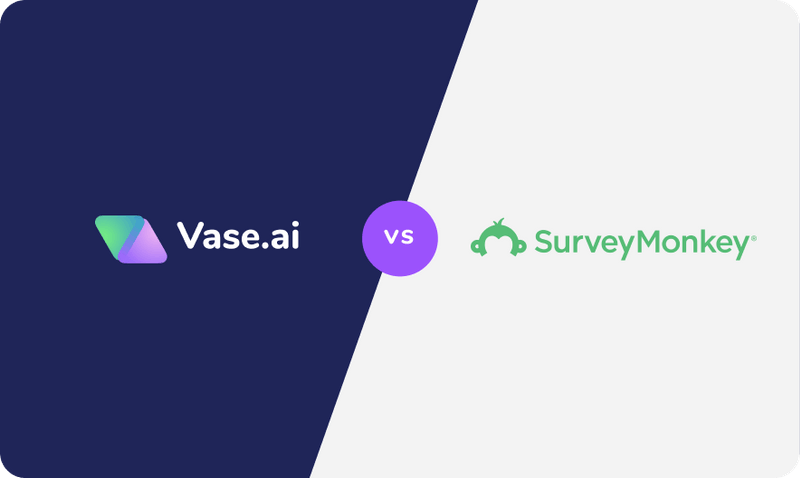 Vase.ai vs SurveyMonkey
Vase.ai is a powerful, independent alternative to SurveyMonkey, where you have ultimate control over your research.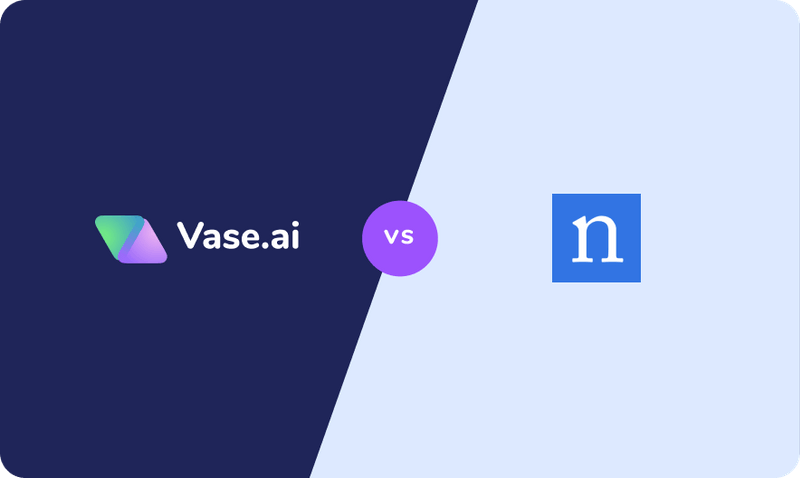 Vase.ai vs Traditional Research Agency
Need data for an upcoming campaign but you only have 2 weeks. Should you depend on your gut feeling? We all know the answer. And we have a solution for you.
PROPRIETARY FEATURES
Save 50% of discussion time by using Vase.ai data to support every decision
Sorry mate, I don't have $10,000 to do research.
Typical research costs a bomb. It limits your ability to research smaller decisions that don't come with research budget.
Have $1,000 only? Start small. It's still more reliable than gut feeling.
You can even survey only 100 people. Don't underestimate the impact of 'small' decisions.
Please expect to get your report in 2 months.
Consumer behaviour is changing rapidly. The longer you wait, the more outdated the data is.
Data in real time. Oh and by the way - all your data is in within 24 hours.
Vase.ai ensures that you get the most accurate data by allowing you to access it as fast as we collect it. The turnaround time determines your execution speed.
I still have space before maxing out the 30-question long survey.
Many assumptions are made when crafting a long survey. The more assumptions made, the more errors it can have.
Have only 1 question to ask? Go ahead and ask away.
Ask any questions that you have now. If you have more when the data is back, ask again.
I have a few more questions to ask after receiving my data. What do I do?
In traditional research, you won't really have the tools, budget nor time to validate your extra 3-4 questions.
In traditional research, whenever you have additional questions to the data you've just received, there's nothing much you can do to get them answered.
More questions? Great, ask NOW and get your data back in 24 hours!
At Vase.ai, we encourage you to perform iterative research in which you continuously validate your assumptions, leaving no stone unturned.
Guide
5 things you need to do to get actionable insights from your research
Accuracy
#1. Inaccurate data is even more dangerous than no data.
Imagine Company A having a piece of data that shows them that their target audience prefers packaging design A over design B only to launch the winning design and face negative scrutiny. Given the trust in the reliability of the data, no action was taken thinking that it's only the opinion of a minor group until it's too late.

Accurate data prevents this from happening. But how can we increase the accuracy of data? With iterative research, we can quickly learn and adapt, removing all assumptions. Imagine having the ability to break your 30 questions long survey down into pieces of 5 questions, deriving insights and diving deeper into a particular topic after each survey.
Speed
#2. Speed to data allows you to stay on top of the changes.
"In ordinary times, consumers tend to stick stubbornly to their habits, resulting in very slow adoption (if any) of beneficial innovations that require behaviour change. Now, the pandemic crisis has caused consumers everywhere to change their behaviours - rapidly and in large numbers." - McKinsey. The changes involve purchasing behaviour, media consumption behaviour, shopping habits, priorities and what they look for in a brand.

In order to keep up with the rapid changes in consumer behaviour, speed to data is key to staying relevant and on top of the market trend. However, this should always come second after accuracy ; no data is better than inaccurate data.
Research Expertise
#3. Data is not useful, without proper analysis.
Data is just rows and columns, without the human lens. Not being able to make sense of the data collected is as good as not collecting any data. Experienced researchers have a keen eye to spot the little nuggets of information in a mountain of data. Besides that, experienced researchers know the right questions to ask in order to collect the data you need to make informed decisions.

With that said, it's important that the research team is local so that they understand the psychographics of the local population in order to design the right questions to collect the right data.
Proprietary Panel
#4. Garbage in, garbage out if you don't speak to the right people.
Asking a person about their social media behaviour when they don't even have a social media account gets us inaccurate data. And as stated in point 1, inaccurate data is worse than having no data.

To prevent this from happening, it's important that we know who we're sending the survey to. Having a proprietary panel means that the company has the identity of their respondents verified, along with other information such as occupation, general interests, marital status and more.
Cost
#5. Being data-driven means making no assumptions at all.
An A/B test shouldn't cost as much as a brand audit. 1 question survey? 25 questions survey? Small decisions can finally be back with data ensuring that there will no longer be assumptions.

However, an A/B test shouldn't cost as much as a brand audit. With a flexible cost structure, even smaller decisions can be validated with data.
Join 250+ companies using Vase.ai today
Better consumer research starts here.