How Vase.ai Helps Marketing Agencies Solve Their Research Needs
As a marketing agency founder, PiWo is always pressed for time and budget. Yet, consumer research is a necessary step in order to get the insights required to come up with a marketing strategy. Consumer research has always been a process that takes a long time to complete, at a price that is out of reach, and a lot of times, the company doesn't have full control over the research design, resulting in data that is not actionable. With Vase.ai, PiWo is able to get his nationwide research done in 3 days, at a price that is very palatable, and he even has full control over the research design, giving him the data that he needs in order to formulate a marketing strategy.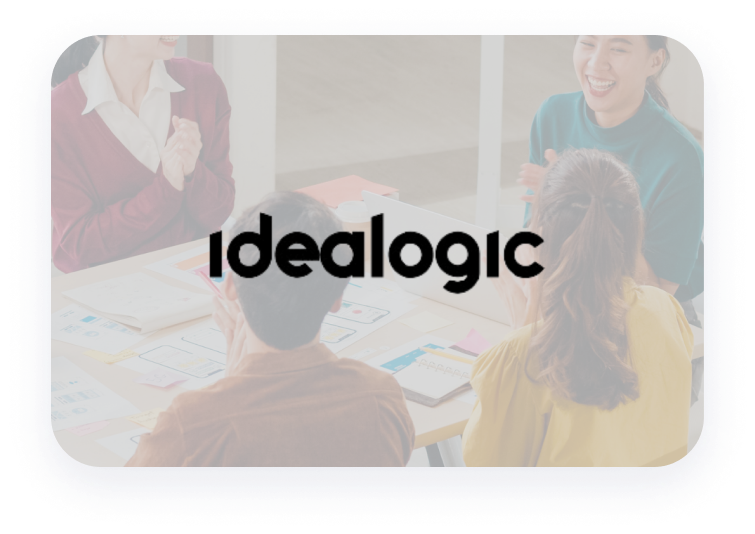 Project Brief
Getting consumer insights for a pitch, to validate a strategy and more.
Idealogic Lab came to life from an innate determination to provide brands with meaningful strategies in this new normal world. With numerous years of experience, PiWo Chia founded Idealogic Lab after his last role as the Chief Strategy Officer at Naga DDB.

Idealogic Lab operates with the core belief of having the right tools to ensure brands are appropriated with the most relevant and impactful strategies to grow in the right direction and ensure consistent growth.
Common Struggles Faced by Marketing Agencies for Market Research
When it comes to a pitch, usually given a timeframe of 2 weeks in total, making it a real challenge to conduct market research.
Surveys sent to family members and friends skew the data towards a particular profile.
Nationwide research is too expensive and time-consuming, especially when it's for a pitch.
When engaging a large research agency, a lot of times, the agency doesn't have control over the research design, making collected data not actionable.
Coming up with the right questions is sometimes a challenge given that research is not the marketing agency's forte.
What did Vase.ai Solve For PiWo Chia, A Marketing Strategy Expert
They gave us the gift of time - giving us consumer insights in as little as 24 hours, allowing us to focus on the actual pitch
They allowed us to do more with less - we only needed to spend a quarter of what we would usually spend on research, making it possible for us to replace corridor surveys
We received input from nationally representative Malaysians - allowing us to have a more representative data of the nation to formulate better marketing strategies
The challenge
Lack of time & biased results - In the past, the company resorted to street intercepts, where they would reach out to 30 - 40 people for an interview. However, this would take up to a week to complete. Besides having a bias in the results, the budget also does not permit us to run a full-scale survey to validate our assumptions
Minimum control over research & "unactionable" insights - When engaging with larger research companies, there is a lack of control in the design and approach. The result is an abundance of data that takes a lot of time to evaluate and to extract meaningful insights, which results in a lot of guesswork instead
Research is expensive and takes a long time - Research has always been so expensive that the minimum we would need to spend is RM60,000 for a simple survey. The turnaround time is usually 2 - 3 months, which makes the results outdated and unreliable
Vase.ai evaluates the problem and provides a customised approach for each issue.
Time
Vase.ai offered Idealogic Lab a solution that allowed them to solve an age-old problem with research using a platform that can provide insights in as little as 24-hours, there was more time to spread across strategising and testing.
Insights vs Data
Many agencies drown in data that may not be useful; moreover, they may not have the time to decipher them. Vase.ai's platform provides suggested insights that places a spotlight on the more critical points, making sense of the data collected.
Approach and Design
Vase.ai's team of research experts work closely with clients to ensure that the questionnaire design fits the selected approach in gathering valuable & meaningful insights, contributing to getting insights that are actionable and relevant to the strategy.
Affordable rate and turnaround time of 3 days
Results were displayed in a very digestible way. Vase.ai is able to provide proper research to companies at a price and turnaround time that makes research for a pre-campaign make sense.
Meaningful and relevant insights
The suggested insights feature on Vase.ai's platform helps greatly in interpreting the data, and reducing chances of missing out on meaningful insights. This gives us confidence in the strategy that we've developed, confidence in making a decision that "this" is the right thing to do for the brand.
Live results
Charts are live. You get access to a dashboard where you can see responses come in as the survey is being answered, enabling you to observe responses & indicate the story that you can tell or the hypothesis to form, resulting in a lot of time saved since you have a good idea of the narrative to work on.
Consumer research experts
Vase.ai's platform comes with a customer support chat bubble championed by a team of experienced researchers that are very responsive (they often even respond during weekends), giving you the peace of mind that your project is in good hands.
More Case Studies for you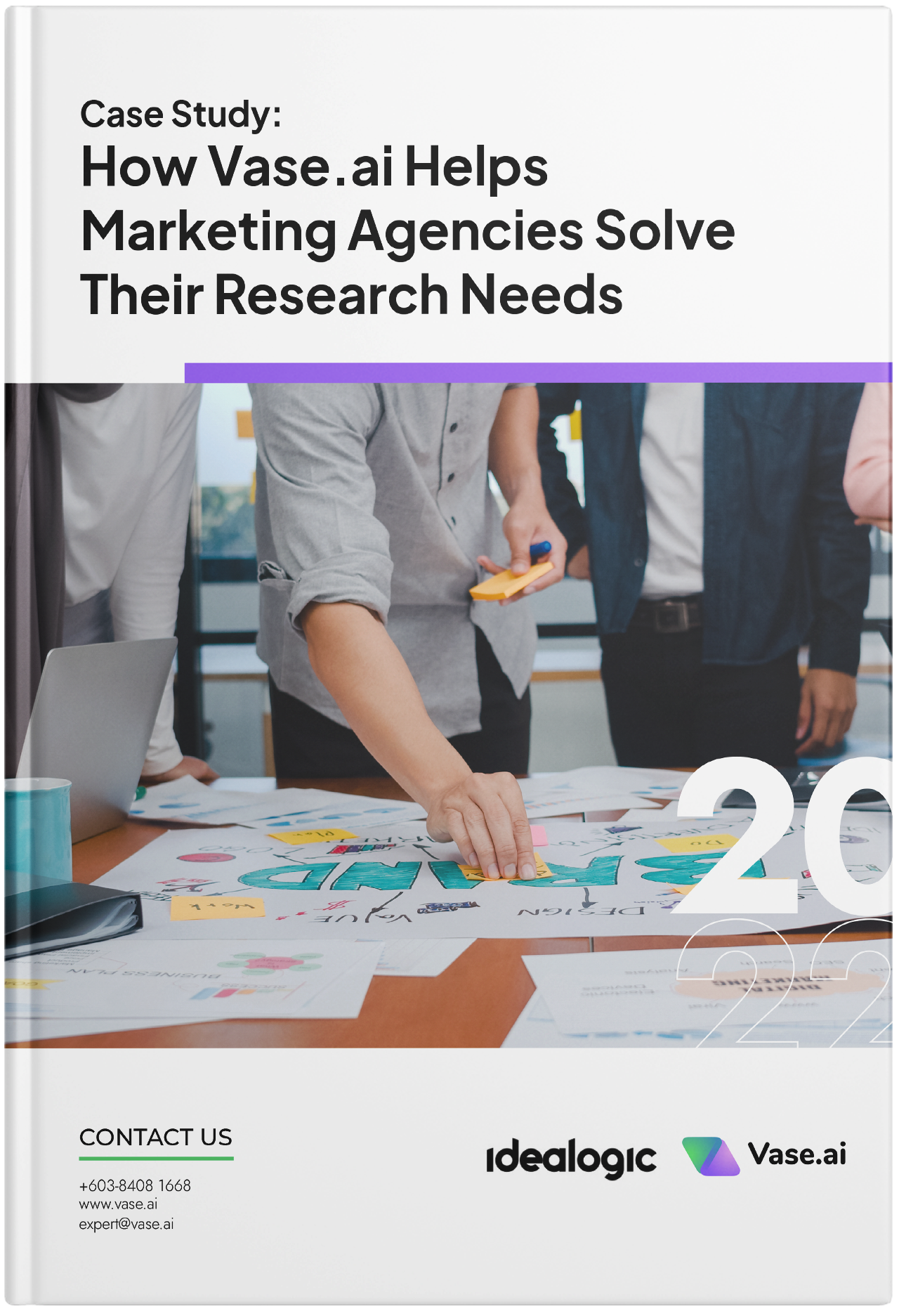 Case Study
Download our case study by filling up this form!
Join 250+ companies using Vase.ai today
Better consumer research starts here.