How Vase.ai Helped SPIN Communications Get Insights For A Product Launch
As Spin Communications was developing a campaign for a new product launch, they wanted to understand their target audience better, the awareness of the audience for the product category, their perceived benefits of the product and ultimately, understand their overall purchase behaviour. The insights will allow SPIN to craft the marketing campaign for a successful product launch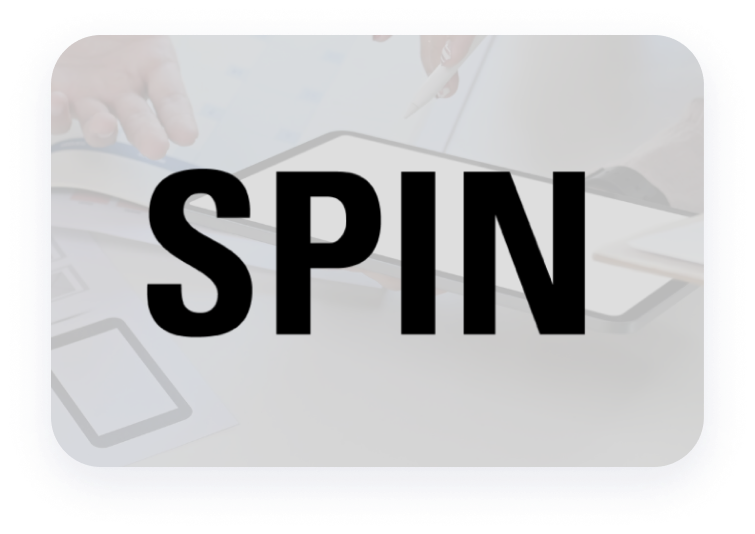 Project Brief
Consumer insights for product launch and marketing campaign
SPIN blends all the strategic, creative, technology and production skills needed to help connect people with brands and drive meaningful outcomes. As customer insights are key to building lasting relationships, SPIN worked with Vase.ai to help build a full scale marketing campaign for their client with an emphasis on data-backed strategies
What did Vase.ai solve for SPIN Communications?
"Such a time saviour!"
We were able to conduct an online research with a short turnaround, sparing us time for subsequent strategy planning for our client
"Reliable base of respondents"
With Vase.ai's proprietary panel of respondents, where every sign up goes through a thorough identity verification process, we are confident with the legitimacy of the survey responses
"Strategic survey crafting"
Upon sharing our objectives, the Vase.ai team aided in crafting our questionnaire strategically to ensure that respondents are guided to respond as accurately as possible
The challenge
SPIN was working with their client to introduce a new product and needed the necessary consumer insights to develop the right strategy
1. Learning & understanding the target audience
As Spin Communications was developing a campaign for a new product launch, they wanted to understand their target audience better, the awareness of the audience for the product category, their perceived benefits of the product and ultimately, understand their overall purchase behaviour
2. Pandemic rendered uncertainties to run traditional focus group
While conducting focus group discussions would help with taste testing and product feel, the COVID-19 pandemic meant that this is no longer feasible. The focus then became more to uncover consumer insights for the marketing campaign, which is predominantly online. Hence, an online survey would be the most representative
3. Cost and time concerns amidst the pandemic
With a growing list of uncertainties, cost and time were main concerns. Additionally, sourcing for a legitimate audience to run the research was already a challenge, more so during this period when people are mostly unreachable since they are working from home
Vase.ai's team of research experts worked hand-in-hand with SPIN in designing a holistic survey. The team focused on understanding core consumer segments and their behaviours
Time factor
Vase.ai conducted the online research with a short turnaround time, and obtained a reliable base of respondents for the research
Strategic approach
Upon SPIN sharing their objectives, the Vase.ai team aided in crafting a questionnaire that strategically ensured respondents are guided to respond as accurately as possible
Data
With results collected from the research, SPIN was able to propose a communication strategy backed by data to help their client market their product effectively
Live results
With live results available on the online dashboard, the team could brainstorm strategies for the campaign concurrently, further saving time
More Case Studies for you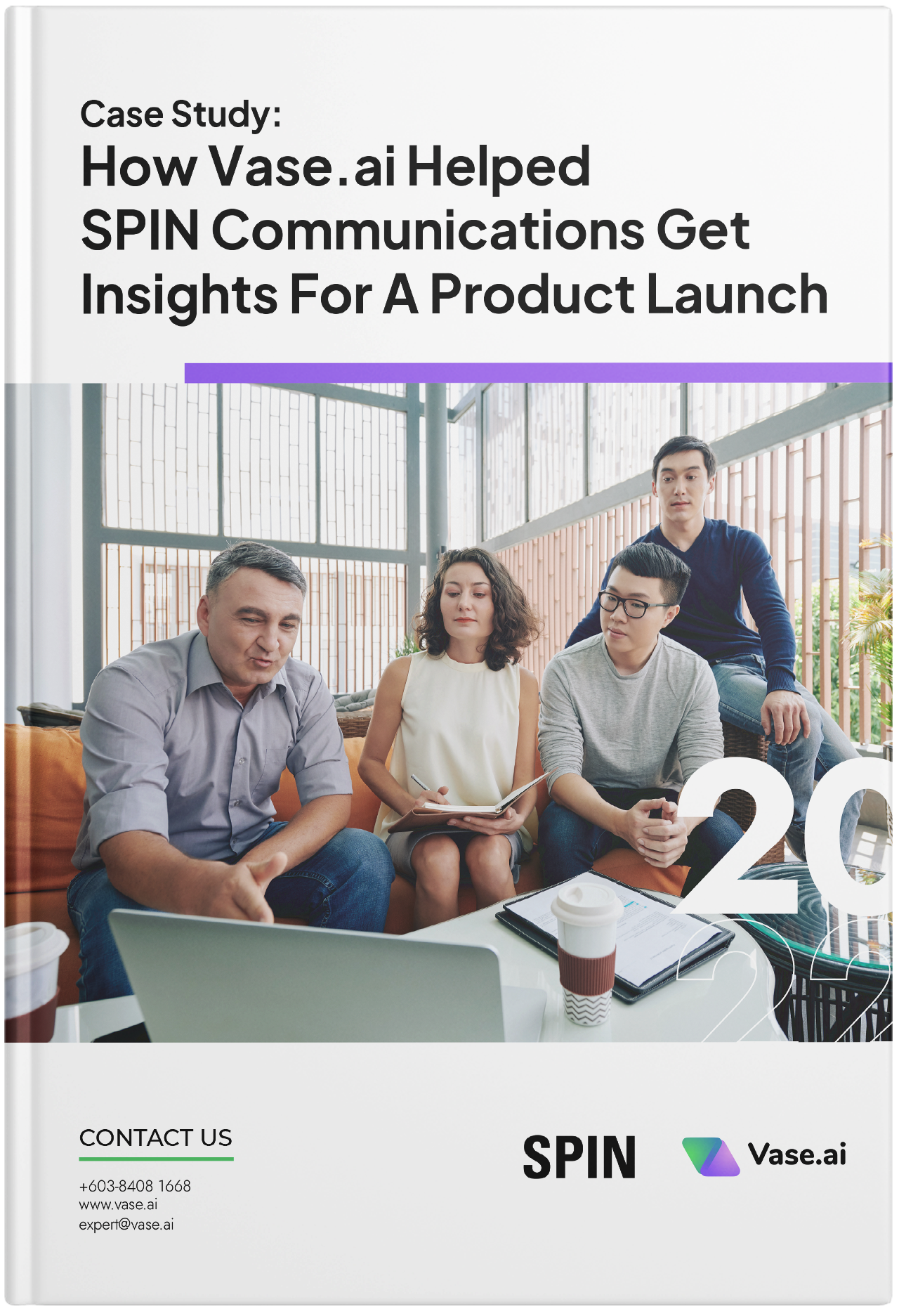 Case Study
Download our case study by filling up this form!
Join 250+ companies using Vase.ai today
Better consumer research starts here.