The COVID-19 pandemic has heightened consumers' safety and hygiene awareness. From wearing face masks to washing hands more frequently, Malaysian consumers have made numerous changes to their personal care routines. As the country is easing restrictions, coupled with ramped-up vaccination, consumers are constantly recalibrating their expectations.
It becomes increasingly clear that pre-covid consumer personas have now become obsolete. As marketers, you need to understand the new consumer sentiment landscape—and reconsider your strategies—if you want to win.
In this article, we present highlights from our recent consumer survey which was conducted in February 2022. This survey is part of Vase.ai's 12-part monthly series of consumer survey reports delivered to our subscribers.
Survey details: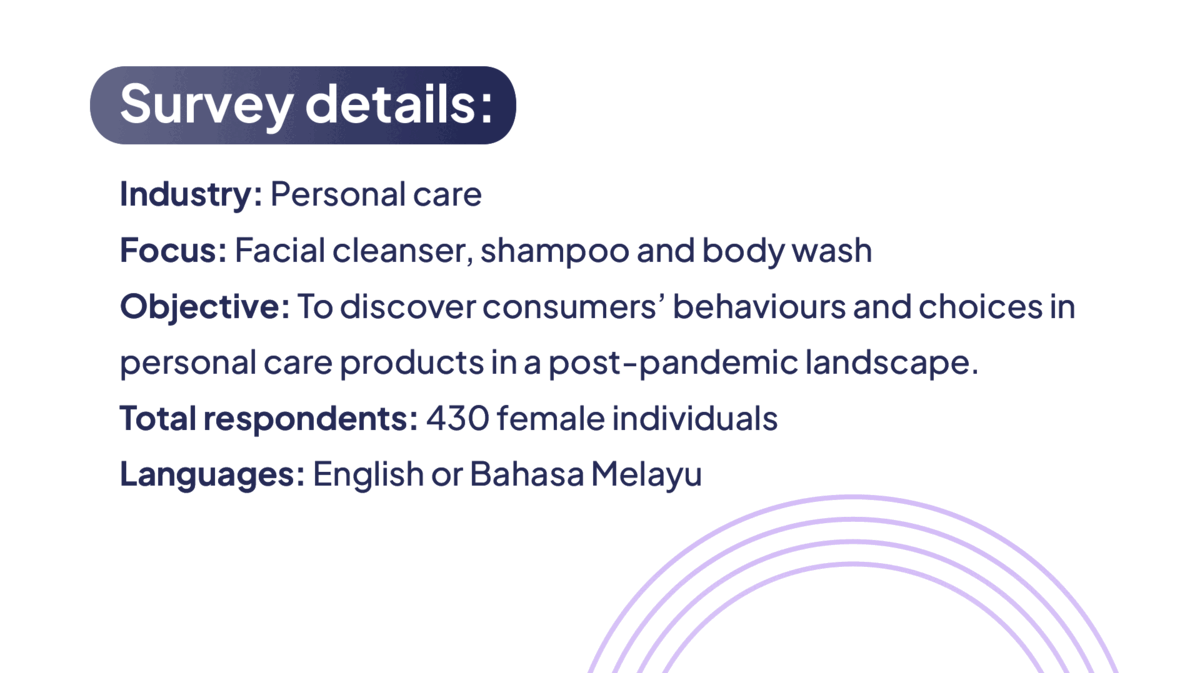 #1 – Women Are

Health-Conscious

Shoppers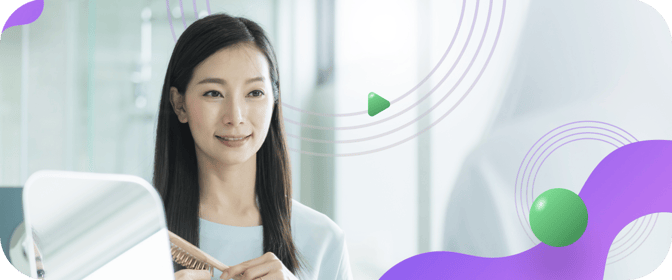 2 out of 5 women have been using more personal care products such as facial cleansers, shampoo, and body wash.
Good hygiene practices are likely going to continue even as Malaysia enters the endemic phase. Given that the central message over the past few years has been that sanitization and hygiene are key preventive measures against the virus, it is no surprise that Malaysians may have developed a new hygiene habit. Our data agrees with this indication as there is an increased frequency of washing among Malaysian women.
1 out of 2 of women look for brands with an e-commerce presence.
Post-pandemic, consumers will continue to shop through digital and e-commerce channels. While this presents brand owners with opportunities to attract consumers in the omnichannel world, they are now faced with challenges to maintain brand loyalty because of the convenience online platforms offer to consumers. One way to insulate themselves from digital disruptions is to constantly study fickle consumers and develop appropriate, necessary strategies.
#2 –Beauty Problems That Women Can Relate to
7 out of 10 have facial acne concerns.
Increased use of personal care products brings about new challenges: stripped-down skin moisture that leads to dry and oily skin as well as acne breakouts. Evidence of this is the high percentage of Malaysian women suffering from acne-related concerns. Another possible contributing factor is mask acne or widely known as maskne. This newly-coined term means any skin issue that develops on the face due to the act of wearing masks and other personal protective equipment.
Interestingly, our suggested insights show that young Malay women look for products that tackle acne problems while young Chinese women look for products that are gentler on the skin and cite alcohol-free as an important claim when buying facial cleanser.
8 out of 10 suffer from hair loss.
We also found that Malaysian women generally look for shampoo products with claims such as scalp care, hair fall control and anti-dandruff. Young Chinese women, though look out for the least number of product claims, prioritize moisturizing and hydrating claims – a possible linkage to the fact that they (58%) are more likely to wash their hair daily. We cover more in-depth insights like this in our detailed report.
#3 – Local Brands Are Gaining Prominence in Malaysia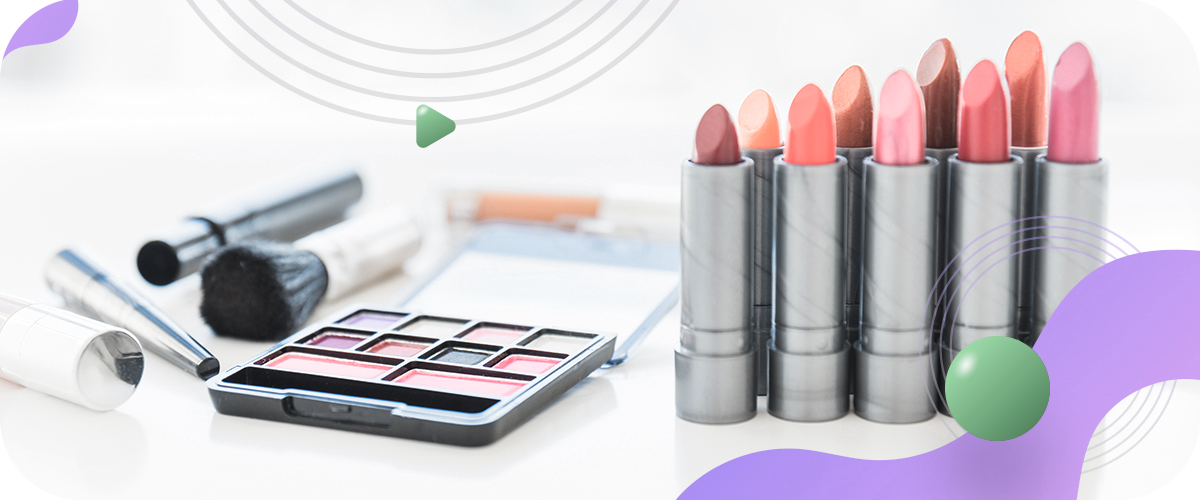 Global brands dominate the market across product segments although 49% of women are buying local facial cleansing brands.
Global manufacturers have traditionally been strong in personal care products as consumers look for established quality products. But we see that there are also instances where consumer preference is shifting away from global brands toward local brands.
Upon demographics segmentation, we find that women of different racial backgrounds display different brand preferences. Chinese women are more likely to buy facial cleansing brands that are made in Japan, South Korea and China. Malay and Indian women are more likely to buy local brands.
Young Malay women are more willing to try different shampoo brands, but all segments display no particular brand preferences when it comes to body wash. Nevertheless, understanding how consumers' attitudes and preferences for brand origin can be informative to global and local companies' go-to-market strategies —which can be achieved through consumer market research.
#4 – Social Media Influence Buying Decisions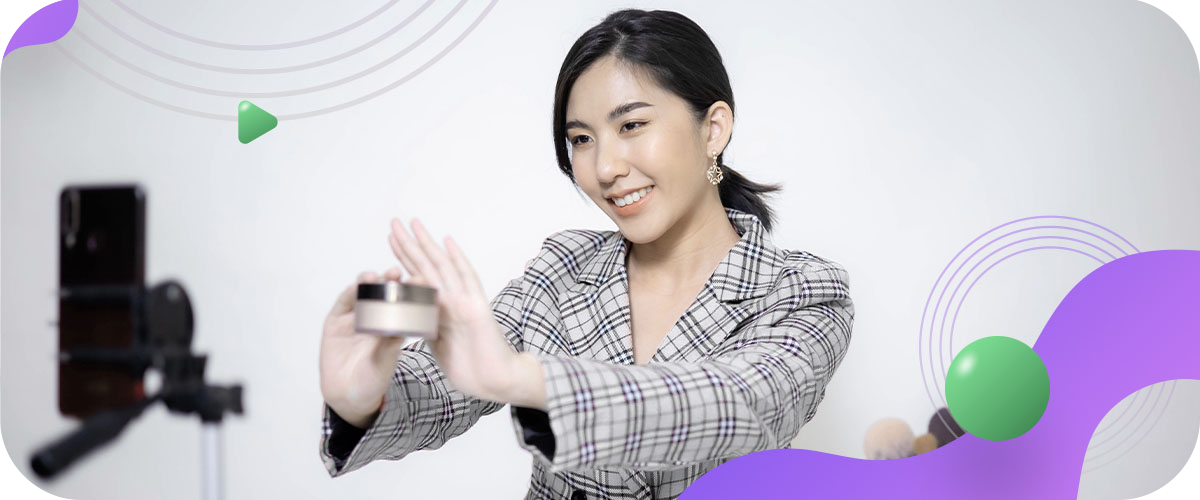 9 out of 10 use social media when deciding which brands to buy.
Reaching consumers in today's highly digitalized world has never been more complex given that outlets for reaching them in the first place are becoming hyper fragmented. But this presents a wealth of opportunities for media companies, content creators and advertisers to engage with consumers in newer and more ways.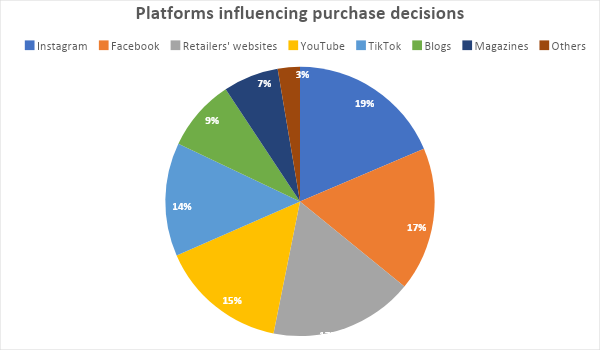 Our data suggest that Instagram is the women's most preferred platform when making purchase decisions for all personal care products. Followed by retailers' websites, Facebook, YouTube and TikTok. Lifestyle magazines, the only physical option in the list, averaged at 20%.
Notably, women of different racial backgrounds prefer different social platforms. For example, 46% of Malay women use TikTok — a stark contrast to the 2% of Chinese women.
Up to 45% would buy brands recommended by social media influencers even though they have not heard of these brands before.
In addition to exploring new platforms, marketers can consider adopting influencer marketing in their strategies to connect the dots in a pool of fragmented audiences. Influencers can engage with and reach specific audiences, thus increasing content engagement.
Want to find out additional insights not covered in this article?
What's next?
Coming out of the COVID-19 pandemic sees Malaysian consumers' behaviours and beliefs in personal care being shaped and reshaped at an accelerated speed. Personal care brands that want to move past the pandemic and lay solid foundations for future success must act now.
To win:
Quickly rework consumer personas to enhance go-to-market strategies.
Engage with consumers in newer and more ways, such as leveraging social media influencers.
Create data-driven marketing cycles to keep up with evolving needs.
Solicit insights directly from consumers to give them the right product and the right message, at the right place and the right time.
Explore the latest insights, numbers, and data into consumer behavior and choices in the personal care industry and take action for your business.